05
Jun
2007
by
Lisa Arneill
+
in
Beluga Whale
,
Qingdao Polar Ocean World
---
This is one of the cutest pictures I have ever seen.
I love Beluga whales because I have read about how gentle and placid they are. This photo shows that what I have read is correct. He is just sitting there waiting for his kiss!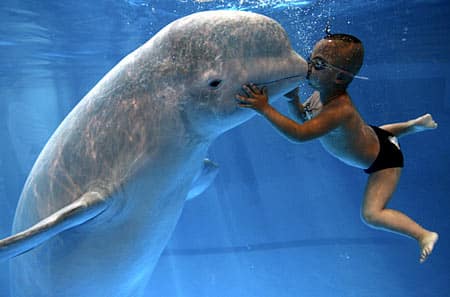 Yang Yang, 3, kisses a Beluga whale during a photocall at Qingdao Polar Ocean World in eastern China's Shandong province.
© Reuters
---