17
Apr
2008
by
Lisa Arneill
+
in
Bluebell Madonna Halliwell
,
Celebrity Kids
,
Geri Halliwell
---
Geri Halliwell was seen out shoe shopping with daughter Bluebell, 1(2in May) in London yesterday.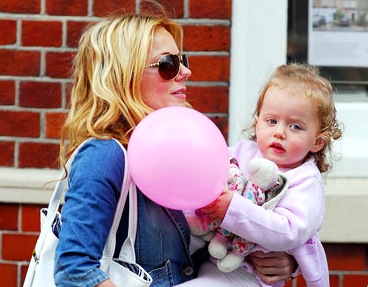 Related Articles:
PHOTOCREDIT:RAMEY VIA USMAGAZINE.COM
---
Tags: Bluebell Madonna Halliwell, Celebrity Kids, Geri Halliwell
About the Author
SAHM of 2 boys and founder of
GrowingYourBaby.com
,
World Traveled Family
and
The World We Share
. When I'm not running around after my boys, I'm looking for our next vacation spot!
Comments (0)