10
Apr
2009
by
Lisa Arneill
+
in
Bath Tub Toys
,
Water activated light toys
,
Waterwonders
---
---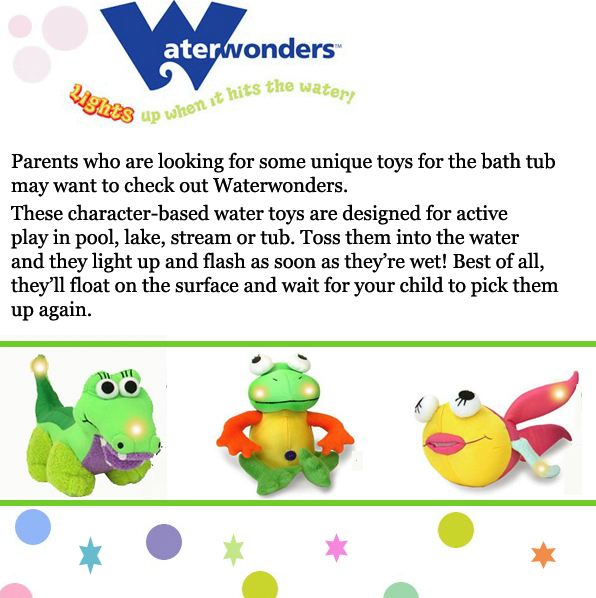 When submerged in water, these adorable creatures begin flashing. The Waterwonders toys have a special chip that stops the flashing after awhile, so your child will have many hours of play. The mechanism is both water-activated and waterproof.
The six characters that are currently available are: Albert the Alligator, Fernando the Frog, Sinbad the Shark, Shelley the Turtle, Otto the Octopus and Felicia the Fish!
$7.99ea
---