21
Dec
2009
by
Atula
+
in
Parenting
---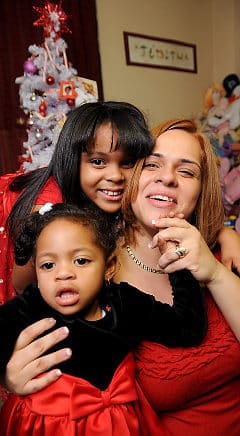 When Cassy Rivera first found out that she had a rare disease that would make her sightless, she was expecting her second child. With the birth of her daughter in January 2008, this mother of two daughters had lost her vision, job, and hopes of seeing her children again.
But what appears to be the most precious Christmas gift of her life, Cassy regained her eye sight after a critical two hour surgery, performed by Dr. Michael Samson, a specialist with the New York Eye and Ear Infirmary, which also volunteered to pay the bills that were not covered by Medicaid.
The Brooklyn mom was blinded by a rare disease called Uveitis that first blurred her right eye and then progressed to robbing her vision completely. With a seven year old daughter Alayza and a newborn Aniahya, the divorced mom was in despair not only because of the surgery cost she could not bear but also because she could not see her children growing-up.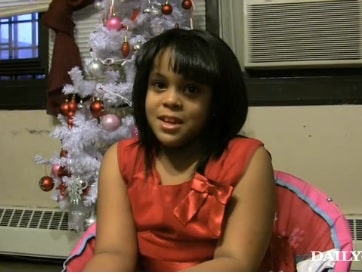 Alayza, the older of the siblings, could feel her mother's pain as she told her friends and teachers, that she would give up all her Christmas presents, just so that her mom could see again. And her prayers were definitely answered when just 2 weeks before the big day; Cassy regained vision in one eye and saw what she had been dying to see for the past two years- her daughters' sweet smiling faces.

In Cassy's words, who rushed home to see her daughters after the surgery, "It was amazing. It was like I was touching the stars and the clouds and the moon."

After Christmas, she plans a return to work, buy a car and drive again. She also wants to take her daughters to Disneyland – "so I can see their faces light up." –

Atula, Staff Writer



Related Articles:
---