10
Mar
2012
by
Lisa Arneill
+
in
pregnancy
,
Pregnant Celebrities
---
Alyson Hannigan and her daughter Satyana Denisof were spotted spending some quality time together out shopping at the Brentwood Country Mart today.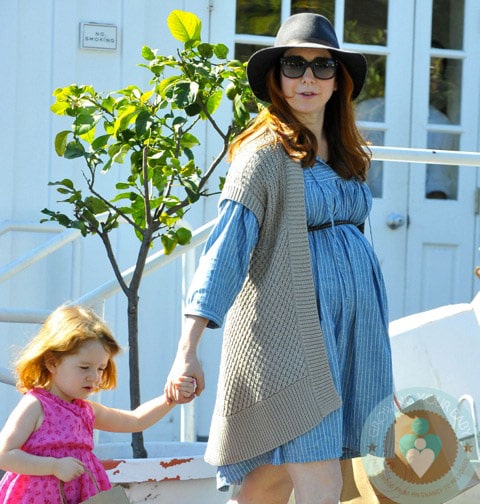 Pregnant with her second child, the actress looked great in a belted dress, knitted sweater and leather boots.  Satyana was dressed for a sunny California day in a pink flowered dress and sandals.
Alyson recently told Celebrity Baby Scoop that she wanted to have a second child because she didn't want Satyana to be an only child,
"Honestly, when she was younger I didn't want to share. I wanted her to have all of me. And now she's a little girl and so much more independent and self-sufficient. I see that she was ready, which made me ready.

I was an only child and I hated it, so I always wanted her to have a sibling. But I just wasn't ready when she was a baby. I wanted to give her those years."
She also believes that the three-year-old will be a great big sister,
She's very excited about the baby and already showing signs of being a fantastic big sister. She rubs and talks to my belly. It's so sweet."
---
Related Articles:
{FAME}
---