10
Aug
2012
by
Lisa Arneill
in
pregnancy
,
Pregnant Celebrities
---
A very pregnant Sarah Michelle Gellar was photographed leaving the Andy Lecompte salon after a morning of pampering on Thursday.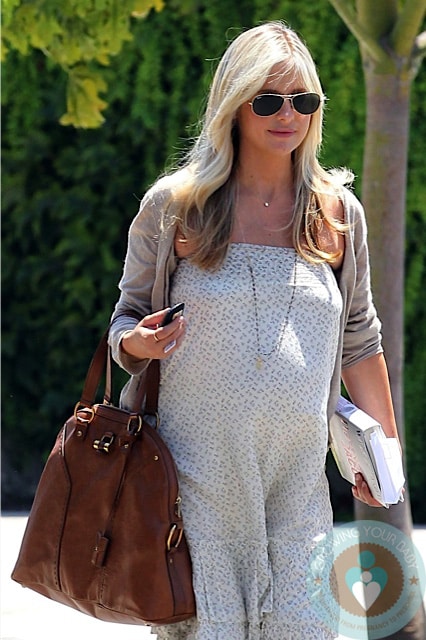 The actress, who expects her second child very soon, had her hair lightened before stopping by Walgreens and the Coffee Bean.
Sarah looked beautiful in a tiered maxi dress and metallic ballet flats. She paired her look with an oversized brown leather Yves Saint Laurent handbag, Ray Bans and a beige cardigan. The dress must be a favorite because Sarah wore it while she was pregnant with Charlotte in 2009!
In just a couple weeks she and husband  of 10 years Freddie Prinze Jr, will welcome a baby boy, a friend revealed to US Magazine in July.
"She and Freddie are thrilled.  They're amazing parents."
A down-to-earth family, the pair cherishes what is important.
"They still have date nights all the time and have a normal life.  They both came of age in Hollywood and love working, but their home life is more important to them."