12
Feb
2013
by
Kate
+
in
Celebrity Babies
,
Celebrity Kids
---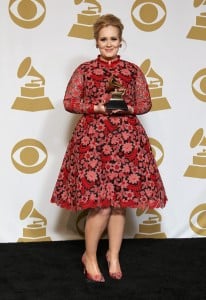 Even though her baby has helped her recognize what's important in life, Adele says that being a new mom has really left her feeling 'out of the loop.'
"I've been out of the loop, really. I've just sort of been singing my baby nursery rhymes, so I don't really know what's cool or what's not," the British singer told NY Daily News backstage at the Grammy's after winning best pop vocal performance for "Set Fire to the Rain."
Last year, the singer brought home a total of six awards, but when asked how she's managing her music career with being a mom, she confided that her career has kind of taken a backseat to raising her newborn son with boyfriend, Simon Knoecki.
"I've been up since 6 a.m.," Adele said. "But it's nice. I haven't been as stressed out. You have to prioritize what you stress about and worry about when you have a child."
What's one of the biggest changes for Adele since having her son? She says that pre-show prep just isn't as fun as it used to be.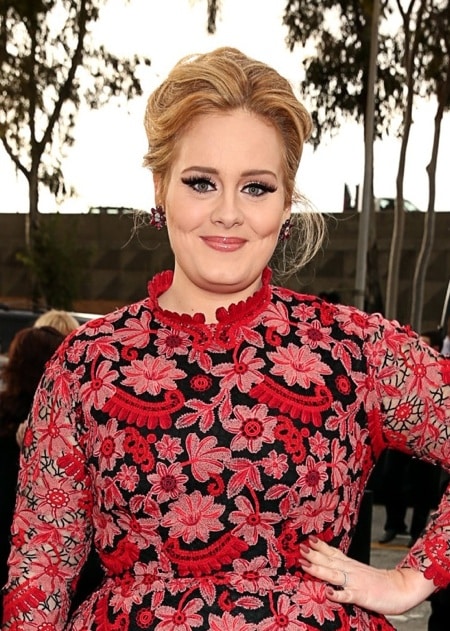 "Getting my hair and makeup usually is a blast, but I was like, 'Get off, get off,'" she said.
And though she says she has been working on a new album, she admits that progress has been slow.
"I'm not very far along at all," she said. "I have lots of meetings. I've been in LA the whole time since the [Golden] Globes and I will be until the Oscars. I've been having lots of meetings."
I absolutely love Adele, so I find it refreshing to see her focus on the importance of motherhood. Even better is the fact that she sounds like she's really enjoying it!
Related Articles:
---