23
Feb
2013
by
Lisa Arneill
+
in
pregnancy
,
Pregnant Celebrities
---
Busy Philipps was on hand to celebrate director Michael Sucsy's 40th birthday at Spago on Thursday night.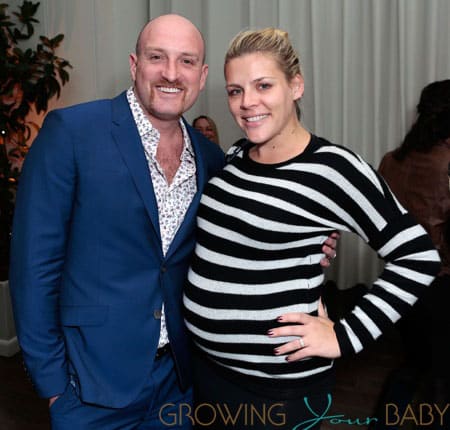 The mom-to-be looked cute in a black and white striped sweater and belly hugging skirt. Due this Spring, the actress recently told People.com that her her pregnancy was hard to hide while shooting the fourth season of Cougar Town.
"My boobs grow three sizes in the season. My body takes to pregnancy like nobody's business."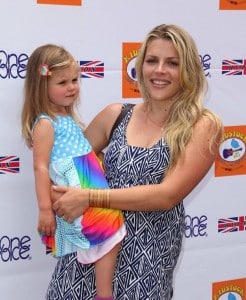 Body changes aside, the pregnancy is making her a little scatter brained, something her 4-year-old daughter has noticed,
"She looked at me the other day and said, 'Mama, I think that baby in your tummy is making you crazy.' Which is hilarious and also so sadly true."
Like most kids, the addition of a second child comes with questions,
"I explained to her that it's okay to feel two ways about it, that she can be really excited and also nervous or scared. She confided she was nervous that maybe the baby was going to like her more than the baby likes me," Philipps says with a laugh. "She's a sweet, good kid and I almost feel like, 'Why am I doing it again? I love her so much.' Good luck to you second kid."
{WENN}
---