Babies born with teeth is a rare but known phenomenon, but a baby in Maryland stunned his parents and doctors when they found teeth inside the four-month-old's brain! Believed to be the first person to have the rare tumor, doctors believe the incident can shed new light on the kind of tumors that can occur […]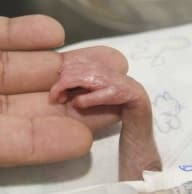 Every year, approximately 15 million babies are born prematurely (before 37 completed weeks of gestation) And while many new moms are giving warning, sometimes these tiny babies arrived in the least convenient places. This was the case for baby Sadie. Not willing to wait, the tiny baby arrived 16 weeks early, but thankfully a neighbor was able to help, which ultimately saved the baby's life.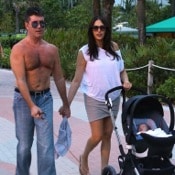 New parents Simon Cowell and Lauren Silverman were photographed out with their son Eric and friends for an evening stroll in Miami on Tuesday night.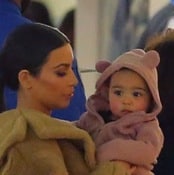 NYC to LAX! Kim Kardashian and Kris Jenner were spotted checking in at JFK airport with Kim's daughter North in tow.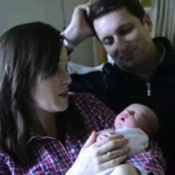 As we know labour can take more than 24 hours or just 20 minutes. This was something that Polly McCourt learned on Tuesday. The New York City mom was volunteering at her son's school on Tuesday afternoon when she started to feel ill.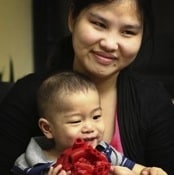 The best way for a heart surgeon to prepare for a procedure is to get a good look at the heart in question. Typically, this will mean MRIs, CAT scans and X-rays. However, there are some situations when those two-dimensional images aren't enough. Such is the case with baby Roland Lian Cung Bawi.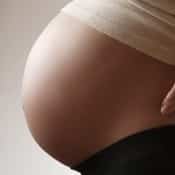 It seems that the list of foods we shouldn't consume grows longer every day. For pregnant moms, that list is never ending. Now a new study might add acetaminophen to that warning list. For those who aren't familiar, acetaminophen is the active ingredient in Tylenol and for a long time was thought to be perfectly safe for pregnant women to take when body aches and pain flare up.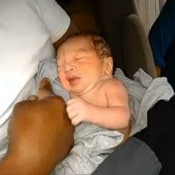 There was shock in a Houston, Texas neighbourhood this morning when a maintenance man discovered an abandoned newborn baby in a garbage container behind an apartment complex.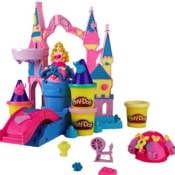 This Fall Play-doh is going in a different direction. Known for being a modeling compound that can be transformed into almost anything, it will soon become a staple for little crafters. DohVinci is a lighter, more liquid composite that can be used to create your own beautiful 3D art designs.