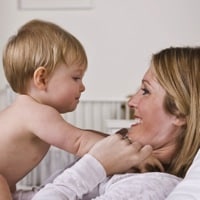 Becoming mom at a later age is often termed as risky for mother and child. But a new research brings positive news for those opting for motherhood in their 40s saying that their babies have better physical and emotional health than babies born to women in their 20s.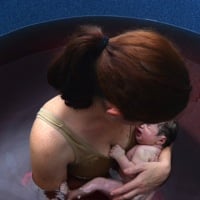 Giving birth can be a life-changing experience. One that is filled with joy, tears, and so much love. It is a personal process in which mom gets to decide how and where she will deliver her child. Many deliver in hospitals, others at home, and some expectant moms use birthing pools for a water birth. However, the latter has been banned in the United Kingdom after a newborn contracted Legionnaires' disease.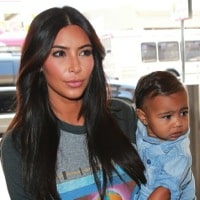 North West was adorable in a denim jumper as she arrived at the Burbank airport on her mom's hip on Thursday.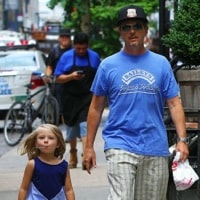 In a very rare sighting David Spade was spotted out in New York City with his 5-year-old daughter Harper.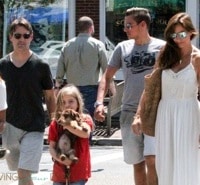 Race car driver Jeff Gordon was spotted enjoying some down time in the Hamptons with his wife Ingrid Vandebosch, their kids Ella and Leo, and their dog Louis.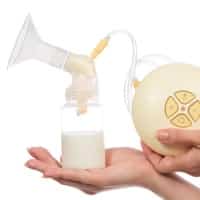 Though many countries offer paid maternity to working mothers for up to a year after birth, the United States does not. This fact, when paired with the benefits of breastfeeding, make a new law nothing short of ground-breaking.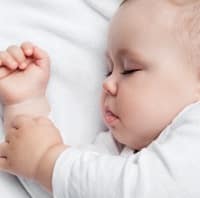 Fetal Alcohol Spectrum Disorders are caused when a child is exposed to alcohol while in utero. It encompasses a broad spectrum of symptoms, including cognitive impairment, deficits in attention and intelligence, and abnormalities within the central nervous system. In a first-of-its-kind study, researchers have now uncovered that children with FASD also suffer from weaker brain activation during certain cognitive tasks.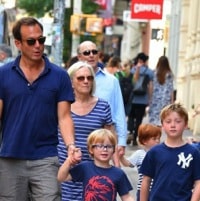 Will Arnett put his promotional duties on hold to enjoy a stroll with his boys Abel and Archie in Soho on Monday(August 6th).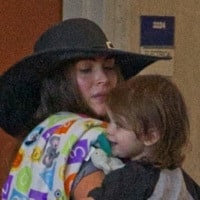 Parents Megan Fox and Brian Austin Green were photographed departing LAX en route to JFK airport with their boys Noah Shannon and Bodhi.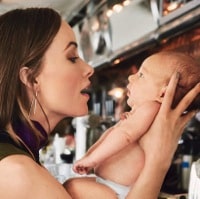 In this month's Glamour Olivia Wilde is showing off her impeccable style and her baby boy. For the shoot, which was likely created to showcase various designers for Fall, that actress added her best accessory – her son Otis!