She's almost there! Actress Haylie Duff was photographed out in Los Angeles running errands with her fiance Matt Rosenberg(not pictured) on Wednesday.
CaCee Cobb showed off her growing belly in a blue sundress while out to grab some lunch on Wednesday in Los Angeles.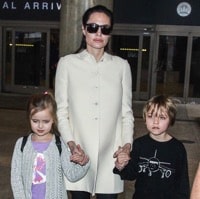 Angelina Jolie was spotted arriving at Los Angeles International airport with her twins Vivienne and Knox on Wednesday.
While pregnant, Jillian O'Connor was diagnosed with aggressive, metastasized breast cancer. Determined to carry her son to term—which also meant also keeping herself alive long enough to do so—she underwent 12 rounds of chemotherapy and a mastectomy.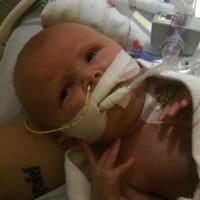 New parents Caylyn Otto and Chris Crawford are, in many ways, like most parents – they see their son, Oliver, as a gift, a blessing, a miracle. But there are also a lot of ways in which they're not quite like other parents, namely because they were told, time and again, that their son might not even make it through birth.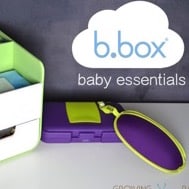 Staying organized after you have a baby, is important to staying sane. Australian company B.Box has created some great essentials that are perfect for home and away. Founded by two moms whose goal was to create modern, functional gear, all of their products are BPA, Phthalates and PVC free so they're safe for our kids and the environment!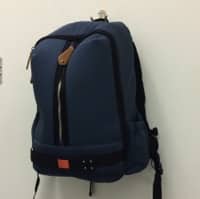 New to North America this year, Pacapod has an extensive collection of diaper bags for parents of all lifestyles. As my kids get older the bag I use while out with them has evolved. When I pushed a stroller I loved totes that could hang over the handle bars, but now I prefer to use […]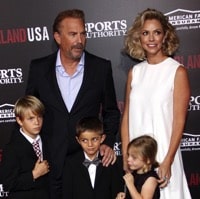 It was a family affair for Kevin Costner and Christine Baumgartner on Monday night as they walked the red carpet at the Los Angeles premiere of 'McFarland, USA' with their kids Grace, Hayes and Cayden.
In an extremely rare occurrence, a baby born in Hong Kong was born with two "fetuses" inside of her stomach. Both "fetuses" were joined to a "placenta-like" mass by umbilical cords. Each of them had skin, four limbs, a rib cage, intestines and primitive brain tissue. The case has fascinated doctors and medical staff nationally and internationally, and a study was even published in the Hong Kong Medical Journal .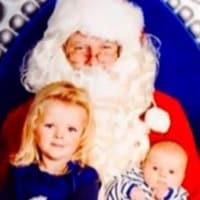 Two children from New South Wales, Australia walked away from a car crash relatively unscathed on yesterday morning. The toddler and her baby sister were trapped in the back of the car for nearly nine hours before they were located and rescued by authorities.