Tag: "Cam Gigandet"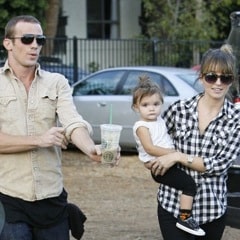 It's a boy for Cam Gigandet and Dominique Geisendorff!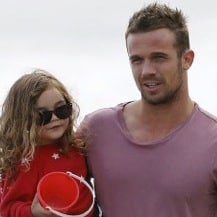 Cam Gigandet and his wife Dominique Geisendorff were all smiles while out for a walk with their 3-year-old daughter Everleigh Ray Gigandet on the beach in Malibu yesterday.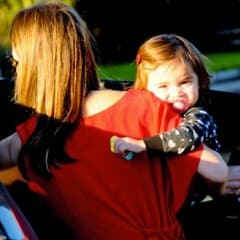 Actor Cam Gigandet was seen out on Thursday with his girlfriend Dominique Geisendorff and daughter Everleigh stopping for lunch at Kings Road Cafe before stopping to check out the news.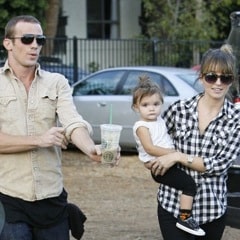 Twilight vampire Cam Gigandet made his way to Mr. Bones Pumpkin Patch yesterday with his lovely ladies, girlfriend Dominique Geisendorff and adorable daughter Everleigh.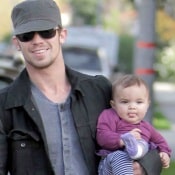 Twilight star Cam Gigandet was spotted strolling in LA with his two favorite ladies yesterday after having lunch at popular eatery Toast.
Holy cuteness Batman! Cam Gigandet was spotted out in LA today keeping his adorable daughter Everleigh, 7 months close.