Tag: "Jackson Daly"
It is a girl for The Voice host Carson Daly and his partner Siri Pinter!
'The Voice' host Carson Daly was spotted leaving his hotel with his partner Siri Pinter and son Jackson in Manhattan on Friday(May 4) – the same day Siri revealed they are expecting their second child.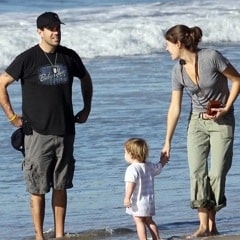 Talk Show host Carson Daly enjoyed a beautiful Santa Monica day at the beach with his girlfriend Siri Pinter and son Jackson James Daly.