An 11-year-old Australian boy really stepped up to the plate after his mom went into labor prematurely and wasn't able to make it to the hospital.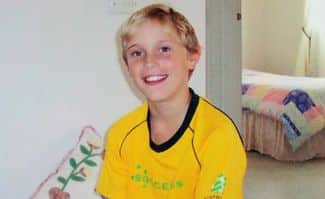 When Amanda Sullivan began having contractions at the family's home last Wednesday, the only one able to help was her son Rohan.
After some on-the-phone guidance from a 911 operator, the heroic 6th grader delivered his baby brother, who arrived still in his protective "sack". With further instructions, Rohan was able to cut the sack open during in a delicate operation and then wrap the baby up until professional help was able to arrive.
Arriving at just 28 weeks weighing 800 gms, baby Ashton was transferred to Nambour General Hospital where his twin sister Indi was delivered by caesarean a short time later. She tipped the scales at 700 grams.
Because they need more specialized care, Ashton and Indi were sent to the Royal Brisbane Hospital where they were listed in a stable condition.
Amanda remained in Nambour hospital last night but was expected to be taken to Brisbane to join her babies soon.
Rohan was been praised for his maternity work.
"How difficult and scary it must be for an 11-year-old to come face-to-face with his mother having twins – and not only twins, but early twins," Australian Medical Association spokesman Gino Pecoraro said.

"When he finishes high school and grows up and does medicine, if he wants to be an obstetrician, get him to give us a call, and we will get him on the training program," Pecoraro promised.
Related Articles: