Just 3 days after we reported on a 9-year-old Chinese girl who gave birth, an 11-year-old girl in the Northeast has given birth to a 5lb baby boy.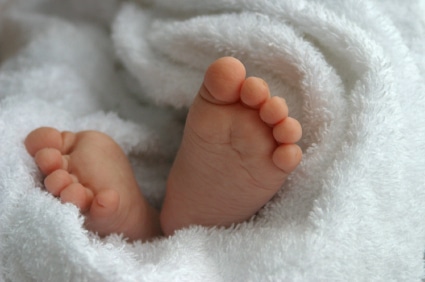 While few details are available in order to protect this young girl's privacy, the family released a statement saying,
"My daughter and (her) baby are fine, and the baby is absolutely beautiful."
Many in the medical community are concerned about this young girl for good reason. Dr. Abdulla Al-Khan, a leading high-risk obstetrician weighed in on the situation saying a pre-teen whose body is not yet built to carry a child.
"Her body is clearly not defined for pregnancy with its short stature," Al-Khan said. "Her chest is not extensively developed for breast tissue, her bones aren't quite fused, and once you expose a child this young to high amounts of progesterone and especially estrogen, there is (a possibility) that it could halt her growth."
While speaking with FOX News Dr. Al-Khan said other medical challenges facing a pregnant girl as young as 10 or 11 include:
The pelvis is not defined for natural childbirth;
The vagina could sustain injury during a natural birth;
The patient is at high risk for preeclampsia, a pregnancy condition marked by high blood pressure and protein in the urine, and which can lead to convulsions and multi-system organ failure;
A higher risk of pre-term labor and delivery, which would mean the baby's size would be compromised, leaving the baby at risk for developmental issues, fetal growth restriction and chromosomal abnormalities;
Higher incidence of stillbirth;
Higher incidence of cholestasis of pregnancy, a condition caused by the blockage of bile, which can lead to stillbirth and placenta issues;
A chance of developing fatty liver, which can be fatal.
All of this is on top of the biggest factor – no 11-year-old child is mentally prepared to be a mom. The job is just too big for someone that young. WAY too big. The whole thing just makes me sad.
Related Articles: