Britain's Sun newspaper is reporting that a 12 year old school girl and her 13 year old boyfriend became the youngest parents in the United Kingdom after the girl gave birth on Sunday.
Many were shocked to learn that the girl became pregnant when she was 11 years old and gave birth over the weekend to a baby girl weighing 7lb 4oz.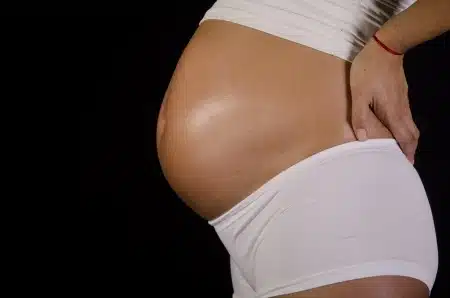 Previously Tressa Middleton who gave birth in Edinburgh in 2006 was the youngest mom in the nation, but this girl is five months younger than her.
According to reports the new parents are very happy. A source said,
"The baby's mum and dad have been in a relationship for more than a year, so this isn't a fleeting romance. They intend to stick together and bring their daughter up together. They're very into each other, totally in love. She's in Year 7, he's in Year 9 at a different school."
The girl was ten years old when she met her boyfriend. Her mom, 27, is supportive of the couple although her school classmates were shocked to learn about her pregnancy and baby birth as she did not look pregnant. The girl attended classes up until last month.
But teenage pregnancy has its challenges as explains Hilary Pannack, chief executive of teenage pregnancy charity Straight Talking,
"I know girls who've been pregnant at 13 and have had the baby, and I've heard of 12-year-olds before. It costs £100,000 to the taxpayer to support the average teenage mother in the first five years – it is a reason but is not the primary reason to stop teenage pregnancy, which is that we are talking about young people's lives. We need to stop the cycle of teenage parents having children who are more likely to become teenage parents themselves."
She also warns,
"In the same way that young people understand how to smoke a cigarette, they may not necessarily be concerned with the implications. They do not necessarily think they could get cancer, they think they are immortal and it will not happen to them. They just do not understand the implications of early parenthood and they do not understand the responsibilities.

"It is not the end of their lives but they will be dependent on their parents for a long time and the state in the future because they do not have the qualifications and they may not stay together."
After the family received some much deserved public backlash, the young girl's dad called into the Nick Ferrari show on LBC, to say he was proud of his daughter.
Using a false name in order to protect the identity of the child he said,
"Shame doesn't come into it. We're so proud of her."

"She's only my little girl, whether she's done that or not. There are lots of routes kids this age can take. Lots of kids are on drugs. She brought something beautiful into the world and we're all proud of her."

"We only found out she was pregnant a month ago. I cried, as any father would do, breaking down with emotion."

"That means she was eight months pregnant. The baby is going to come into the world no matter what. You can just be supportive about it."