A newborn in India is believed to have taken the title of the heaviest female infant ever born after the baby girl arrived weighing 15lbs!
A mother in India gave birth to the little girl, who weighs the same amount as the average six-month-old.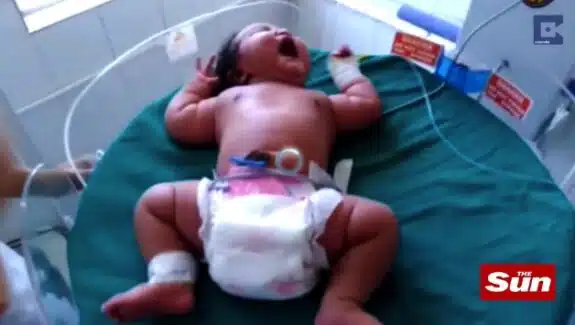 The baby, who has yet to be named, was delivered by cesarean section to her 19-year-old mother, who is known only as Nandini.
Dr Venkatesh Raju, the local health officer, said: "In my 25 years of experience, I had never seen such a big baby. She is a miracle. I believe she is not only the heaviest baby born in India but the heaviest baby girl ever born in the world."
Nandini, the child's mother, weighs 200lbs and is 5'9 tall. She was reportedly unaware the baby she was growing was so large.
Poornima Manu, the gynaecologist who delivered the baby said her size took everyone by surprise. "She came as a big surprise for all of us. The surgery took place for nearly half an hour and it was free of any risk. She is really big and beautiful.
The baby is currently in the intensive care unit while doctors monitor her health. She is expected to go home in the next couple days.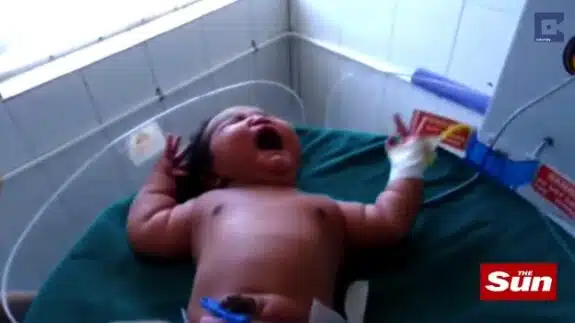 The new baby de-throwns the current record holder, Carisa Rusack, who was born weighing 14lb 5oz in Massachusetts in 2014.
---