Wholly schmuckers… a 16-year-old Argentine girl has given birth to a set of baby girl triplets – for the second time.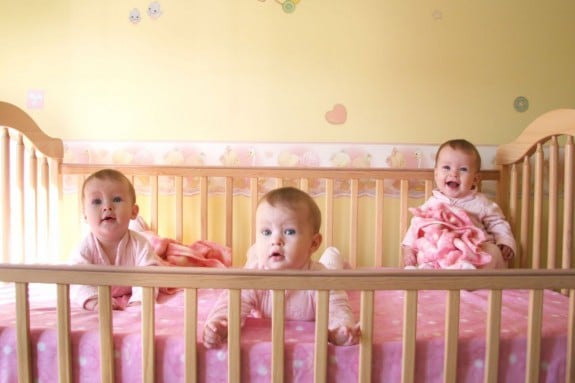 The new mom, who is only known as Pamela, had her first set of female triplets aged 15, after giving birth to a son when she was just 14.  All seven children were born prematurely but without any kind of fertility treatment.
While doctors say the three newborns and their mother are well, the case has sparked debate across Argentina.

In bars and cafes, as well as the letters pages of newspapers, there has been widespread criticism of Pamela's alleged promiscuity.
The girl's family already receives help from the provincial authorities, which donated land and built them a house when the first set of triplets was born.

Pamela's mother, who cleans houses to support her daughter and rapidly increasing number of grandchildren, says they will now seek more assistance from the government for the new additions to the family.
Many Argentine people believe that perhaps someone should sit Pamela and give her more advice on contraception.
With all of the controversy surrounding the circumstances on these births, I find it hard to believe that this mom will get any assistance from any groups in the community.
It's sad because she is going to need a lot of help AND possibly her tubes tied. Will they tie tubes at 16?? probably not…
Related Articles:
*stock photo*
---
[ad]