A fishing trip on Saturday turned into a rescue mission for one Utah man after he spotted an overturned vehicle in the Spanish Fork River. But what was more amazing, was that an 18-month-old little girl had survived the crash and was still buckled into her car seat.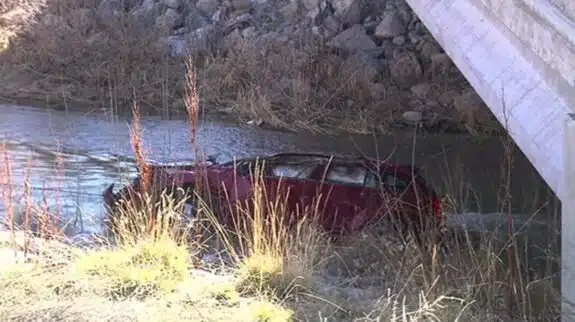 Lynn Jennifer Groesbeck was visiting family on Saturday before she hit the road shortly after 10pm to head home. Just a few minutes into her trip her car hit a cement barrier on a bridge and rolled down an embankment before landing in the Spanish Fork River.
Out of sight, the crash went unnoticed through the night until an angler came upon it on Saturday around noon. The 25-year-old mom passed away in the driver's seat, but her daughter, who was buckled into her car seat, was rescued and airlifted to a hospital in Salt Lake City in critical condition, authorities said.
"This is just a tragedy all the way around," Spanish Fork Police Lt. Matt Johnson said. "There's not anything at the scene, as far as evidence goes, as why the vehicle left the roadway. There were no skid marks to show evasive maneuvers, to show why the vehicle left the roadway and traveled into the river."
Police towed the vehicle so that it can be inspected to determine whether there was brake failure or some other malfunction, Lt. Johnson said.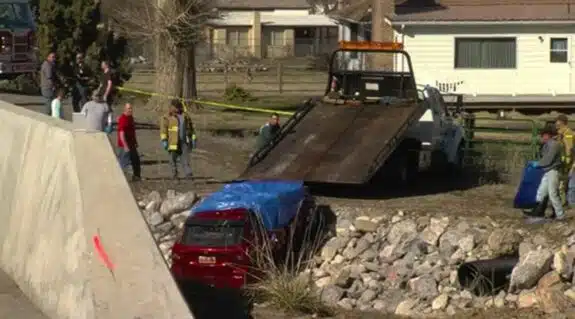 ---