The birth of a child is undoubtedly one of the most incredible experiences that a couple will have together. But the anticipation of meeting your baby, the exhaustion of the birth and the raw emotion from the whole experience can also cause us to forget to capture the moment. Dutch photographer Marry Fermont gets to freeze those moments.  The mom of three has been photographing childbirths for 5 years.  During that time she has snapped 105 babies being born.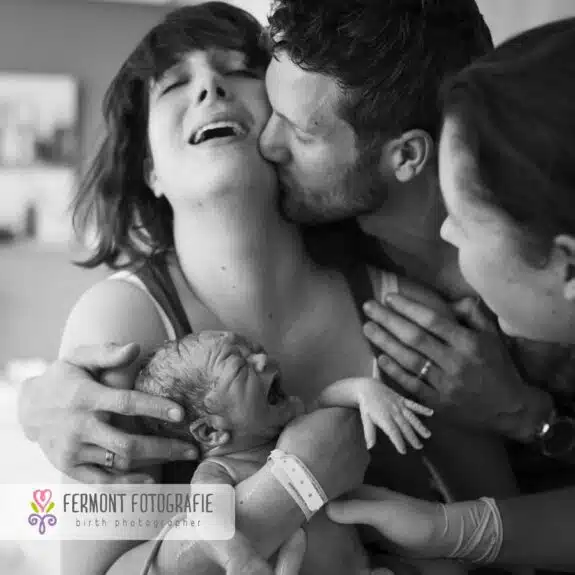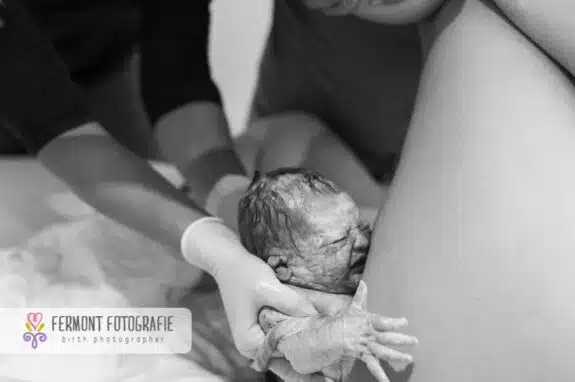 As a birth photographer, she is on call 24 hours a day, but she gets to see some of the most powerful moments.
'To be present at such an intimate moment feels like a privilege and you forget everything that happens around you, except for taking photos of course.'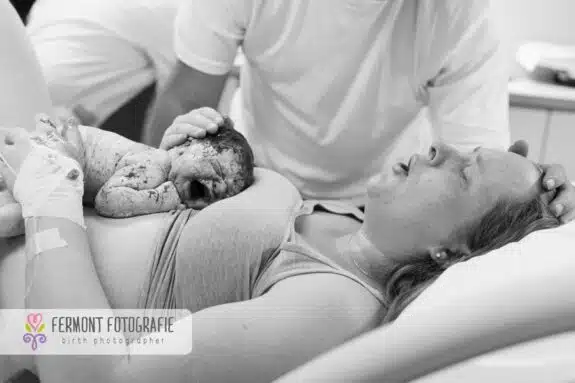 The moment can be overwhelming for her as well,
'Sometimes I shed a tear myself, because you are so into the moment,' she revealed. 'This moment is extra special, because the emotions are so real.  'You can never predict what will happen in this moment and you cannot censure it. It's the one of the most pure moments in life.'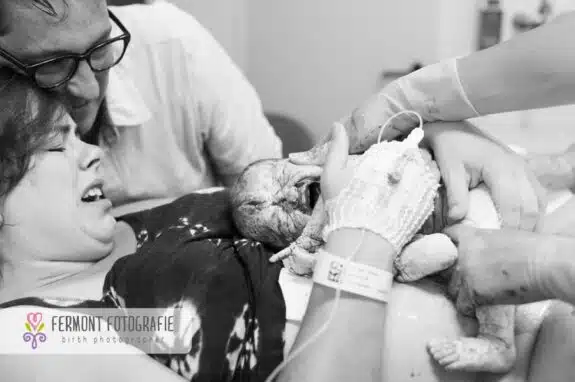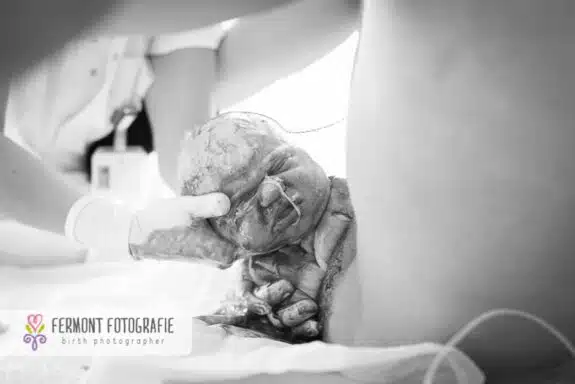 She also reveals that moms and dads always react differently when they meet their baby for the first time.
'For the mum it's usually relief and joy, often with tears,' she explained. 'For the dad it's shock and amazement. Dads often cry too, but much later than the moms. It's like it takes a while for them to really let it sink in: "I am a dad".'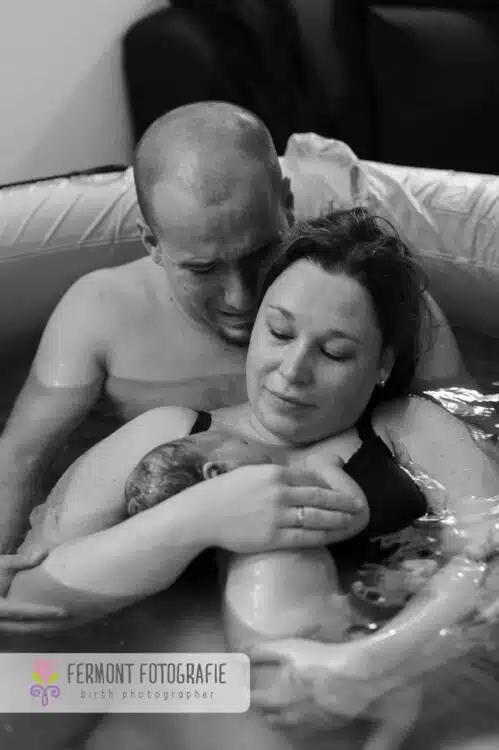 'You as a partner after all these months in which you just felt the kicking come face with your baby,' she adds.  'There are so many emotions in this moment: joy, relief, amazement, pride, love, euphoria, contentment and so many different reactions – smiles and tears. Moments of silence and moments of extreme joy. It is always magical.'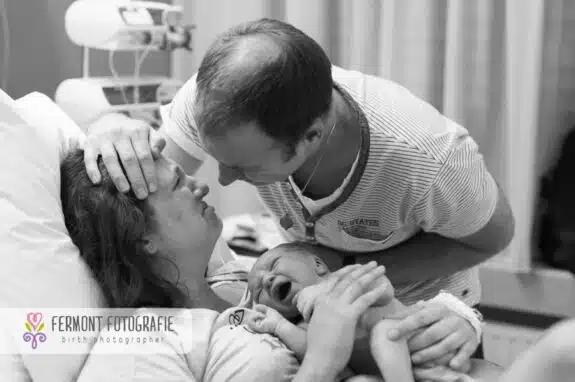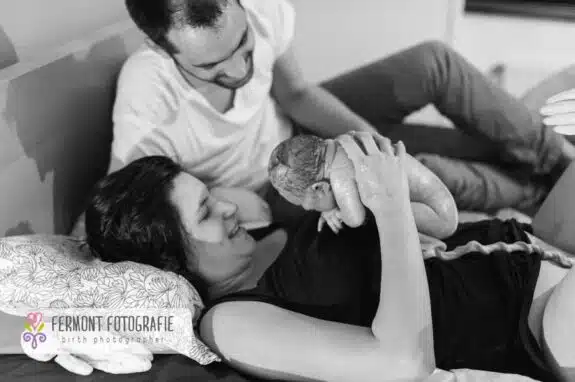 One of the most significant moments that Marry captures is the baby's head coming out.  For parents to be able to look back and see the exact moment that their baby came into the world is pretty amazing.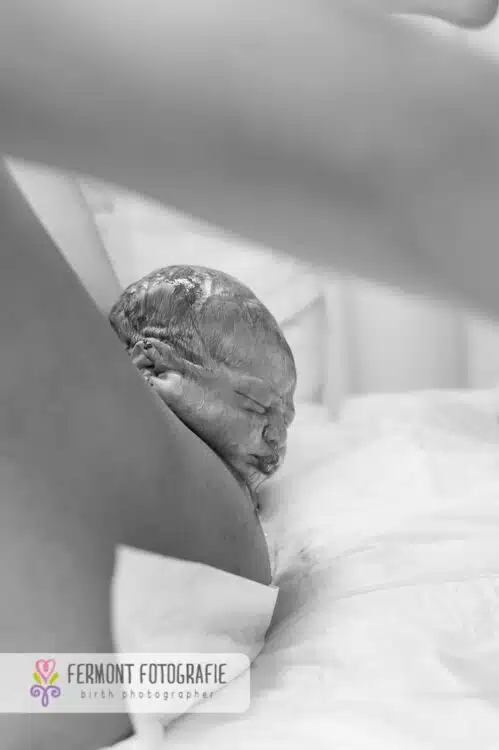 Having a birth photographer ensures that you will capture all of the moments as they happen. Marry tells us,
"When you are birthing your baby you are in a different place. You forget so many things and you have no clue what happens around you or how the people around you react. You won't even notice a birth photographer is there, but she will make sure she documents every little detail about this special day in your life. It also helps to be in peace with the birth you will have no matter how it went. Although it's really exciting to have a baby and you don't know how you will react, you will regret it if you have only a few blurry pictures, if you don't know how your partner reacted or what your baby looked like seconds old. It's priceless to have photos of these very first moments."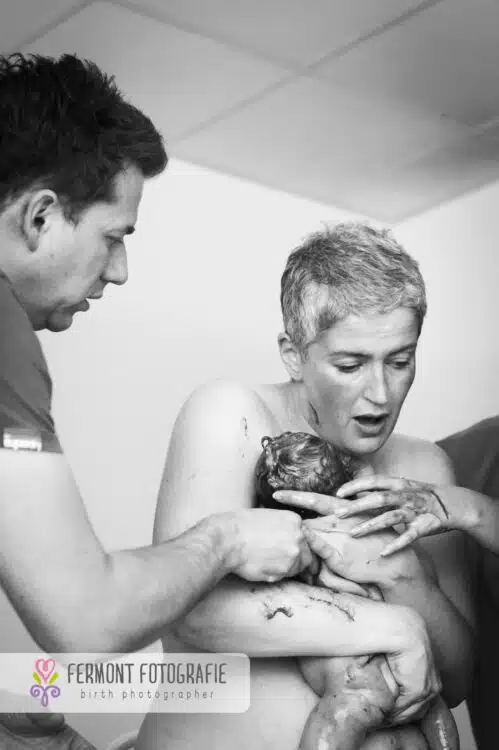 Thank you to Marry for allowing us to share these photos with you.
---