A 14-hour flight from the Philippines to New York City got exciting when Jacel Brown, who was 7 months pregnant, suddenly went into labour.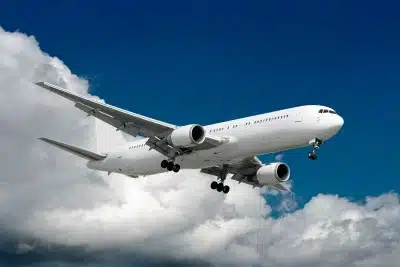 Jadan Brown was delivered last Wednesday on the floor of the plane's galley at about 37,000 feet above northern Canada.
The new daddy Larry, a trained emergency medical worker, and a Korean surgeon who happened to be onboard a Korean Air Lines flight assisted with the birth of the less than 3 pound preemie.
"I really didn't have time to think about what was happening," Larry Brown told the hospital.
The baby was stabilized at a New York hospital after the plane landed, and was transported to Lourdes late Thursday.
Dr. Sherrilynn Parrish, an obstetrician at Lourdes, said Monday that the baby and mother are doing well.

"This is really remarkable — especially since the baby was so premature," Parrish said.
What craziness! Could you imagine having to do the childbirth experience on the floor of an airplane kitchen with 300 people listening?
Related Articles: