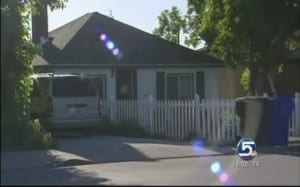 An afternoon play turned into nightmare for a family in Salt Lake when their 11-month old baby drowned headfirst into a wastepaper basket filled with water. But it was the quick thinking 3 year old brother who helped prevent disaster from happening.
It was around 1 pm when both brothers were playing in their front yard with toy water guns. Their uncle had filled the wastepaper basket with water to help them fill the guns. When he left them unattended the baby tumbled into the water headfirst.
Instead of panicking the 3-year-old rushed inside to call his mom for help.  She pulled him from the water and performed CPR. When emergency crew arrived the child was already breathing but he was still taken as a precaution to Primary Children's Medical Center.
South Salt Lake police executive officer Gary Keller thinks the little boy acted like a hero.
He says, "It was really a miracle that the 3-year-old thought quickly enough to tell his mom and that his mom was able to perform CPR."
– Atula, Staff Writer
Related Articles:
---
[ad]