The U.S. Consumer Product Safety Commission, in cooperation with International Playthings LLC, today announced a voluntary recall of about 31,000 Tumblekins Toys. The toys can break into small pieces with sharp points, posing choking and lacerations hazards to children.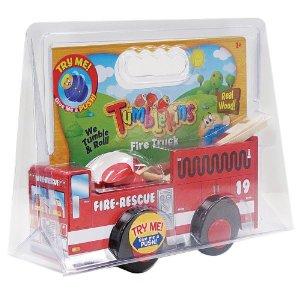 The firm has received one report of a toy breaking into small pieces. No injuries have been reported.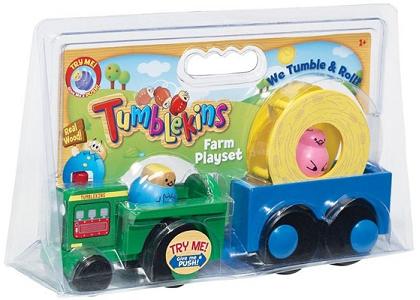 This recall involves all Tumblekins toy vehicles and playsets, including the farm playset, fire station, police car, roadster, off-roader, fire truck and school bus. The toys are wooden, painted in bright colors. The toys range from 6 to 12 inches long and 4 to 9 1/2 inches tall. "Tumblekins," "Made in China" and manufacturing code "171111461502" or "346101461502" are printed on the toys. The item number and UPC are printed on the toy's packaging.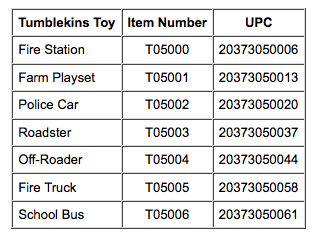 Consumer should take the recalled toys away from children immediately and contact International Playthings at (800) 445-8347 between 8 a.m. and 5 p.m. ET Monday through Friday, or email the firm at recall@intplay.com to receive a free replacement toy.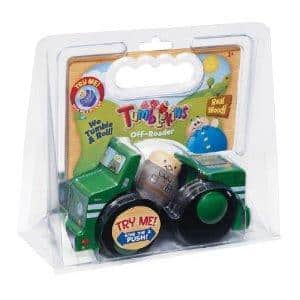 ---
Related Articles: