A San Jose, California hospital is in the process of testing newborns who were under their care in November after it was revealed that an employee, who worked in the newborn nursery, was suspected of having active tuberculosis, the hospital said in a news release this week.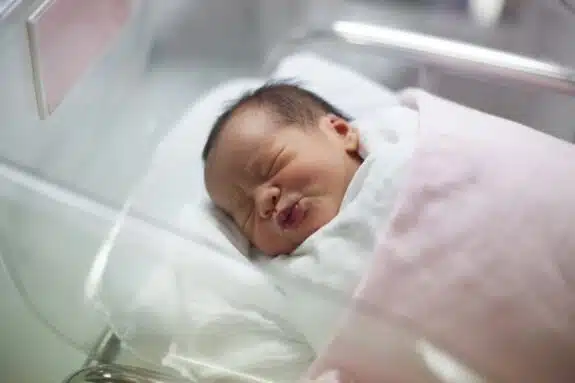 The Santa Clara Valley Medical Center learned the shocking news in mid-November and the employee was placed on leave.  They believe that up to three-hundred fifty infants may have been exposed and will be monitoring the babies closely for signs.
The hospital is reaching out to moms who were in their Mother & Infant Care Center between mid-August 2015 and mid-November 2015.
While it is very unlikely that infants who may have been exposed will come down with the disease, the consequences of infection in infants can be serious."While the risk of infection is low, the consequences of a tuberculosis infection in infants can be severe," Dr. Stephen Harris, Chair of Pediatrics, said. "That's why we decided to do widespread testing and start preventative treatments for these infants as soon as possible."
Through a statement the Santa Clara Valley Medical Center said it will "provide both diagnostic testing and preventative daily treatments of isoniazid, an antibiotic that kills tuberculosis and can successfully prevent infants from becoming ill."
"This incident is an unfortunate reminder that TB remains an ongoing health concern for our community," Health Officer Dr. Sara Cody said. "The Public Health Department is working closely with our SCVMC colleagues to support their efforts in addressing the needs of their patients and staff."
Mothers looking to set up an appointment can call 408-885-3444.
---