It was announced today that 4moms, in cooperation with the U.S. National Highway Traffic Safety Administration (NHTSA), has recalled its self-installing car seats manufactured between July 1, 2016 and October 31, 2016 because, in some cases, the infant carrier does not properly attach to the base, increasing the risk of injury. This defect is estimated to affect 1,622 car seats manufactured during this time.
During their investigation, 4moms discovered a potential issue with the infant carrier's coupling hooks – the hooks that lock the carrier into the base. In some carriers, the coupling hooks have been improperly riveted, potentially causing them to stick and fail to attach to the car seat base.
4moms has not received any reports of injuries.
To determine if your 4moms self-installing car seat is affected, click here.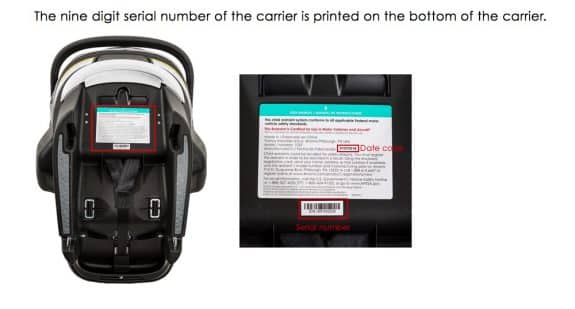 If affected, 4mom will replace your carrier at no charge.
While you are waiting for your replacement carrier, you can use your current carrier once you've manually checked that the hooks on the carrier lock into the base. To confirm that the carrier has locked into the base, lift up on the carrier handle to ensure it's secure before every ride.
If you have any questions regarding this recall, please reach out to our Customer Care Team at 1-888-614-6667 during business hours (Mon-Fri; 9 AM – 5 PM ET).
---
[ad]