Janelle Perry, a grandma from Australia, has given birth to naturally conceived triplet boys in a 'one-in-a-million' delivery at Brisbane's Mater Mothers' Hospital.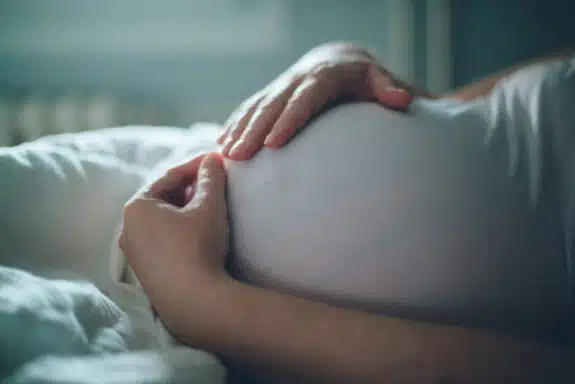 Janelle delivered Cooper, Kyle, and Jordan by cesarean section last week.
The babies arrived at 34 weeks gestation and doctors are "99.9 percent certain" the boys are identical.
On arrival, Cooper weighed 3 pounds, 4 ounces; Kyle weighed three pounds, 6 ounces; and Jordan weighed three pounds, five ounces.
The new mom, who turns 47 next week, now has eight children. She said she is adamant that is enough. She had four children when she was in their 20s from a previous marriage and has a daughter, Rebecca, 4, with her husband Robert.
After being given a five percent chance of having another child naturally and trying unsuccessfully for two years to have more children, the couple sold all their baby things last October.
"We thought: 'Oh well. It'll probably never happen'. We'd sort of given up," Perry said."Rebecca kept telling me in November: 'You've got three babies in your tummy, Mummy – one for me, one for Dad and one for you'. I thought: 'No way' and told her: 'There are no babies in there'. Then, in December, I found out I was pregnant."
Now that the boys are here, the couple is trying to figure out how to keep things organized.
"I'll probably have to use different colored nail polish on them to tell them apart," she added. "I don't want to get them mixed up. We've got to get a whiteboard so we can write down who's been fed and how much. Getting into a routine, that's the main thing."
Related Articles: