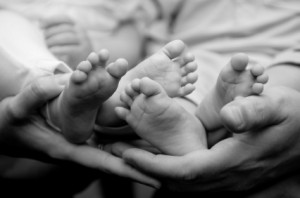 How old is too old to have a baby? That's exactly what critics and supporters are debating about after hearing the news that a 66-year-old single woman from Switzerland had delivered twins via IVF.
In Switzerland, IVF is constricted to parents that are "young enough to raise children to maturity." So the unnamed theologian and pastor traveled to the Ukraine to have her IVF treatments. She delivered two weeks ago at the Graubuenden Cantonal hospital.
"It's amazing what medicine can do nowadays. I want to enjoy this event now in peace," the woman said.
Critics find her decision "irresponsible."
"It's pure selfishness and not good for the children," a neighbor of the Swiss woman said.
But the Swiss woman falls short of holding the title for the oldest to deliver. That title belongs to Omkari Panwar from India. She was 70 when she delivered her twins, conceived through IVF.
Last year Susan Tollefsen, who gave birth to her first child at 57 spoke out and said that 50 should be the cut-off.
"If I'm completely honest, my experience has taught me that 50 should probably be the cut-off limit for having children, but until you have them, it's almost impossible to appreciate that," said Tollefson.
She also realized that she may not be around to experience some the major milestones with her daughter.
"If I could change just one thing, I would wish to be younger so I could enjoy watching Freya grow up, get married and have children of her own," said Tollefson. "I get a great emotional feeling when I look at her, and a sadness when I realize that time's running out."
"We have to learn to say no to these women," said Josephine Quintavalle of the Comment on Reproductive Ethics. "It distorts nature. A sense has to be created that everybody has a right to have a child, no matter what age. No one should consider IVF after they have passed the natural menopause."
But there are a few supporters, like local deputy mayor Lorenz Casutt-Peng.
"Children are our future," the mayor said. "It's a good thing that the children and their mother are doing well."
The first-time mom and her two sons, Joshua and Michael, are still in the hospital recovering, but are reportedly doing well.
Related Articles:
---
[ad]