Last year Richard Roden made news by becoming the oldest father of twins in Britain. Just one year later, and Roden is adding a 13th child to his family with his 26 year-old wife.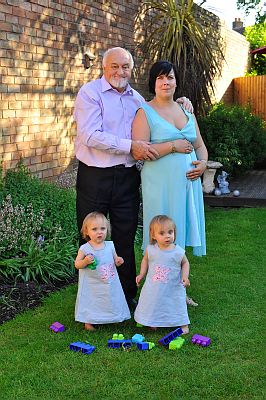 Though he is already in his 70s, the three-times married father is excited to have another child. As they announced the birth of their twin daughters last year, Roden was already planning on another child. He hopes this child is a boy, to counter the overwhelming amount of girls he has fathered so far. Of his 12 born children, only three are sons.
'Being a dad at 72 is definitely more tiring than in my 20s, but it gives me such a lot of pleasure.'
Roden says that none of his children were conceived with fertility aids. Instead, he points to his diet of homegrown vegetables behind his virility at such as advanced age. Mrs. Roden, a 26-year-old, said she became pregnant within weeks of the couple trying again. The mother of an 8-year-old from a previous relationship, said she did not expect to become pregnant so quickly.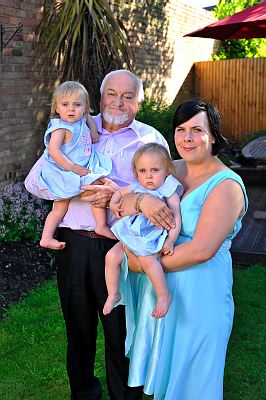 'I can't believe how quickly it has happened. We will have three babies under the age of three when this next one is born.

'Richard and I are soulmates. There's a big age gap but it doesn't feel like that and he's a great dad to the twins.

'He changes their nappies like an expert – and he will be just a good a dad this time around.'
The couple met when studying at an adult education college together five years ago. They were married last September
The grandfather of 36, and great-grandfather of 9, says he often is mistaken for his twins' grandfather. The couple has also endured taunts from strangers, as well as disapproval from some family members. However, Roden says the two are happy with their relationship together.
But we are just like any other couple in love.
Mrs. Roden is currently 2 months pregnant, and expecting this child near the end of this year. – Summer, staff writer
Related Articles: