An 8-month old baby is lucky to be alive after the child, believed to be a boy, unexpectedly fell out of a second story window in North Philadelphia.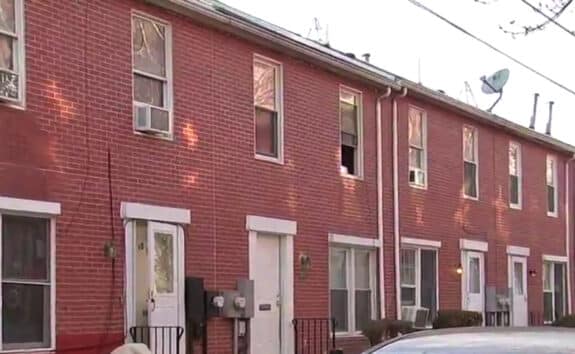 Shortly after 12:30 p.m. Wednesday neighbor Vereta Jordan heard the infant crying on the pavement in front of the house.
She went over to the family's home and knocked on the front door. The child's mother told her she had been asleep and didn't know the child had fallen out the window.

"There's no reason that baby should come out that window that way. There's no way," Sharon Turner told 6abcnews.

Adding, "There needs to be a thorough investigation, and I hope you really dig into this to find out what's going on. Something doesn't add up. Doesn't look good. It doesn't look good at all."

"She was asleep. She fell asleep," Jordan said.

It is believed that a small bush out in front of the home helped to break the child's fall. Philadelphia and Housing Authority police were on scene asking neighbors questions about the incident.
The mom reportedly has another small child living in the home as well. Police said the child was taken to St. Christopher's Hospital for Children in stable condition.
In the past some older apartments have had issues with weaken screens. If they aren't replaced often enough they can become brittle and won't hold an inquisitive child. This could be what happened.