When you have kids the one thing that is sure to happen is toy clutter! Action figures, cars, dolls, games, and blocks are all great for playtime, but they can quickly take over a room or your house.  So when the day is over, it's nice for them to have their own place.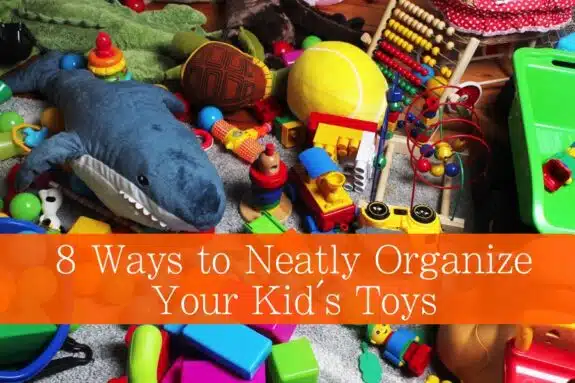 To help, we have found 8 different ways to organize your kids toys without breaking the bank.
Cute Cubbies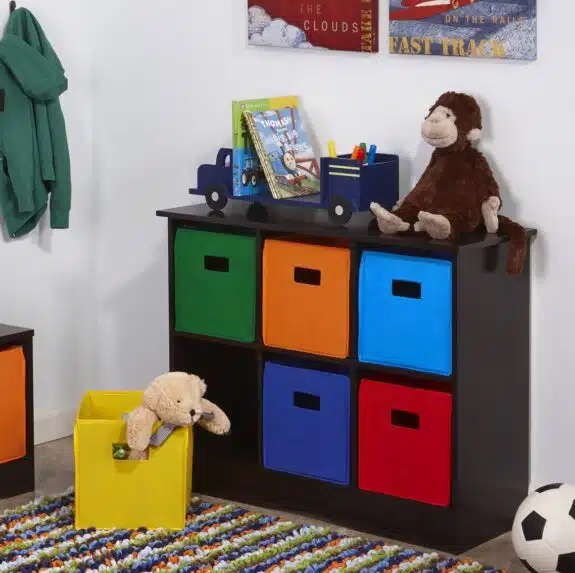 The RiverRidge Kids Storage Cabinet($110) is easy on the eyes with its modern design, and could be used in a family room or entryway. What's nice about this product is that it comes with six colorful storage baskets, unlike many cabinets on the market that don't include bins. You can even choose the colors of the bins, and who doesn't love options?
Storage Bench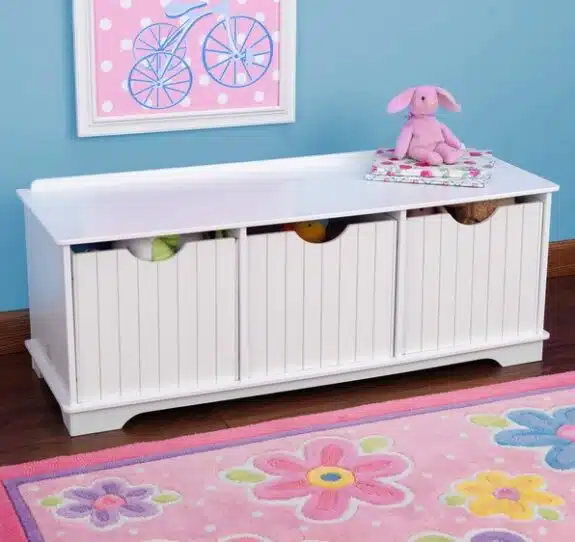 The Nantucket Storage Bench by KidKraft is simply adorable. Just picture it at the foot of your child's bed or under a window. Three spacious containers slide in and out for convenient storage, while the bench offers a nice little nook for reading or even shelving more toys, like the train set or teddy bear collection you have no where to put!
No Fuss Bins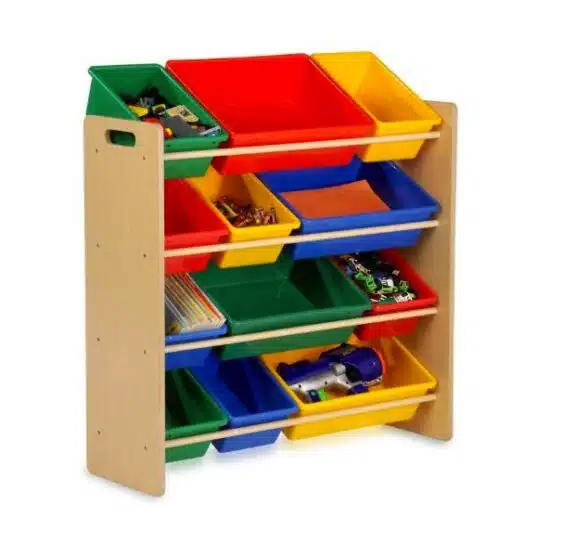 The Honey-Can-Do Toy Organizer($120) is a bright and colorful way to de-clutter a room. The different sized bins make it easy to fit everything from art supplies to Hot Wheels. Customers who have purchased this product rave about its easy assembly – what a refreshing concept!
Stackable Toy Box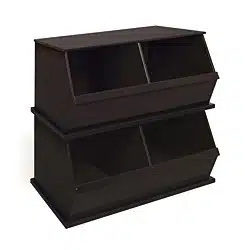 The Badger Basket Stackable Storage Cubby($99) has two open bins in each piece that are large enough to host an entire stuffed animal zoo. Wide openings make it easy for young children to retrieve their toys and (maybe) put them away again. The best feature is that it's stackable! Two units can be combined to create even more storage.
Safety First Toy Chest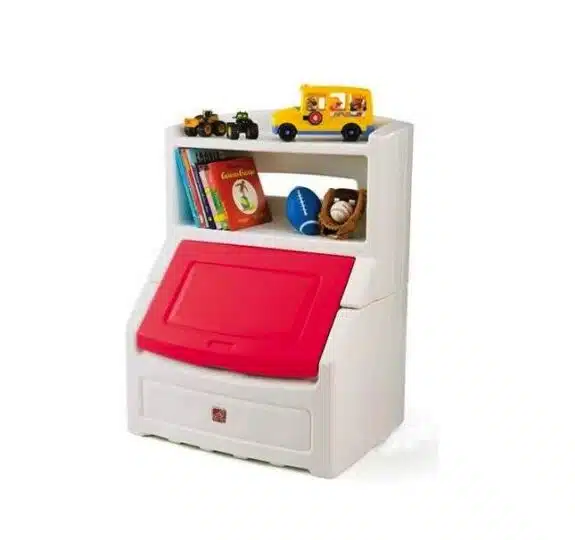 The Step2 Lift & Hide Bookcase Storage Chest ($139)was designed with little hands in mind. This toy chest has a sliding door rather than a traditional hinge to prevent smashed fingers.  Plus, this unit is equipped with a shelf that is perfect for storing books or putting special toys on display. Step2 is known for quality and durability – this poly construction will last for years.
Hanging Closet Storage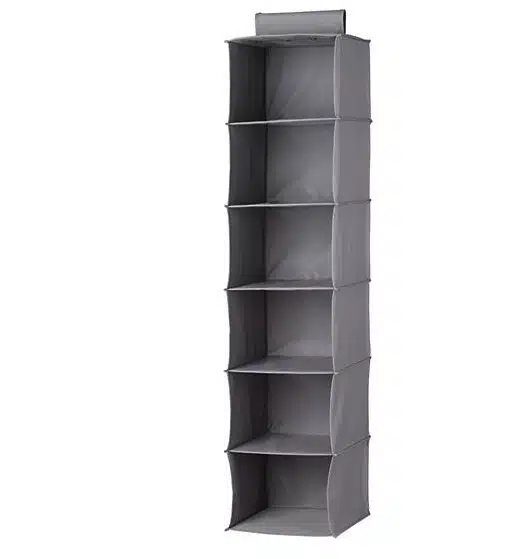 The I Think I Canvas Wide Hanging Organizer ($19) from The Land of Nod is ideal for storing necessities from babyhood to childhood. Whether it's diapers or coloring books, this storage option keeps it up and out of the way. You could use the lower tiers for the most played with toys, and the higher platforms for out-of-season or supervision-required toys (no more crayon drawings on the walls!)
Under the Bed Drawers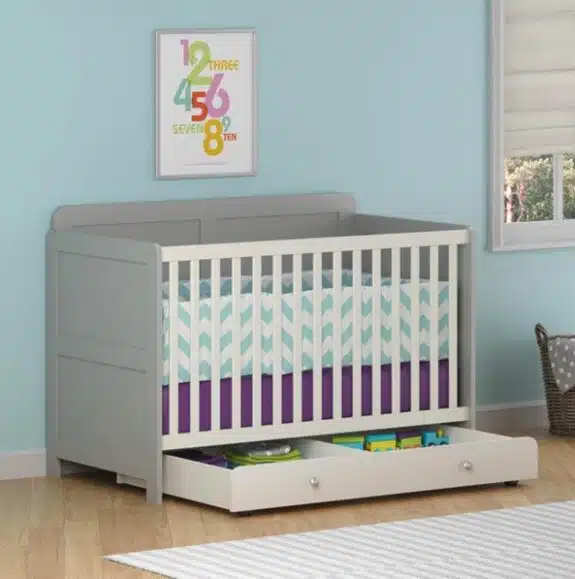 The Altra Emerson Under the Bed Storage Drawer($60) allows you to take advantage of unused space and stay organized. It's slender enough to fit underneath a crib or toddler bed, but it's large enough to hold blankets, toys, puzzles, games, you name it. The casters make it easy to slide under the bed, and it blends with any décor.
Classy Wall Unit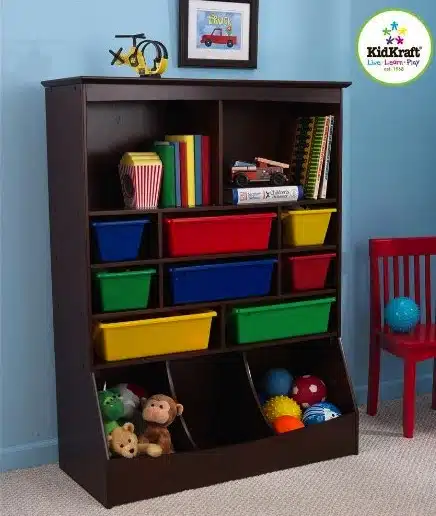 Do you have more toys than you know what to do with? The KidKraft Wall Storage Unit($212) is your one-stop-shop for room organization. This piece is elegant enough to go in any room, but the eight storage bins add a pop of color great for a play room. There are 13 compartments, making it possible to keep everything in one location.
---