The back to school buzz is in full swing again. Kids are pumped about the friends they will make, getting to wear their new school clothes, and maybe even a little curious about what they will learn. What they probably aren't too thrilled about are the contents of their lunchbox. Eating the same tiresome turkey sandwich for lunch every day is a bore. But, with everything you have to juggle during the week, it's hard to think outside the (lunch)box. So, here are some ideas to inspire a little pep in your prep.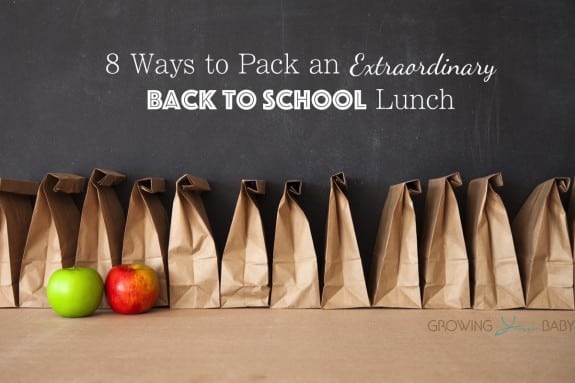 Pita Perfection
Simply switch up one of the standard sandwich components (sliced bread) and you have an entirely different animal. Stuff a pita pocket with your kid's favorite meats, cheeses and veggies for a wholesome meal. Another idea kids will love is the pita pizza. Spread tomato sauce on flatbread or pita, sprinkle with shredded mozzarella and toppings, then bake at 400 degrees until cheese is melted – yum!
Wrap it Up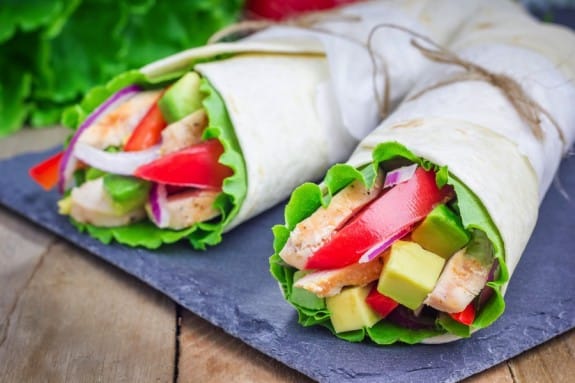 There are a variety of nutritious wraps to choose from, like whole wheat, paleo and gluten-free to name a few. Wrap that leftover rotisserie chicken into a masterpiece with some avocado. For a meat-free meal, spread on the Nutella or peanut butter and top with fresh banana slices. No nuts? No problem. Try a savory cream cheese spread with pepperoni or cucumber.
Delicious Dips
Kids love to dip, so serve up a smorgasbord of dip-ables for a fun twist. Sunflower butter is a great alternative to peanut butter (it's nut-free) and makes an easy fruit or cracker dip. Yogurt makes a fantastic dip for a fruit salad, and you can go Greek for an extra protein punch. Hummus with veggies or pita chips is another good one. And don't forget about the avocado! Whip up some creamy guacamole to accompany blue corn tortilla chips.
Cracker Stackers
Pack some healthy crackers, like Blue Diamond Nut-Thins, and add a variety of toppings to let your little one design their own lunch. Things like tuna or chicken salad, cheese squares or spread, smoked meats, cream cheese, nut butter (or alternative) and apple slices, avocado, even bacon and hard-boiled eggs are all on the table! They will enjoy getting creative and playing chef.
Kiddy Kabobs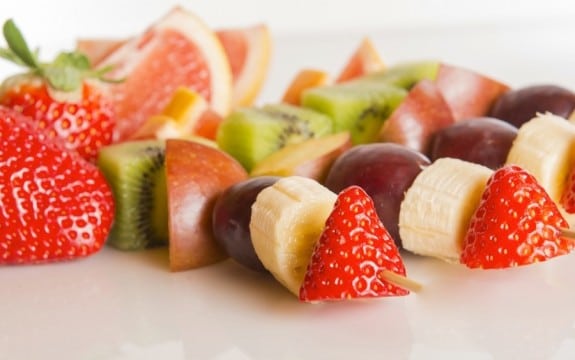 Grab a bamboo skewer and slide on the good stuff, just cut the pointed end off when you're done. Cubed cheese, rolled up turkey or ham, grilled chicken, cocktail shrimp, strawberries, pineapple, grapes, cucumber – any bite size food your kids gobble up. It's not that the food is any different; it just looks different, which makes it interesting. Trick or treat? I'm going with treat.
Turn Up the Heat
If you have a thermos, the possibilities are endless. This handy container allows food to be kept warm, which is a nice change of pace. Here are a few thermos-friendly foods for thought: oatmeal with brown sugar and cinnamon, whole wheat shell pasta with cheese or tomato sauce, turkey or vegetarian chili, brown rice with teriyaki chicken or tofu. Some thermoses can also keep food cold – hello fruit and yogurt parfait!
Appetizing Art
Making food fun to eat can entice even picky eaters to try new things. Ants on a log is a classic – just cut up some celery, fill it with peanut butter and top with raisins. Another take is to use cream cheese with chocolate or yogurt covered raisins or cranberries. Different shapes make plain old sandwiches special. Use cookie cutters to make heart or star-shaped PB&J sandwiches; this one's guaranteed to make them smile.
Muffin Omelets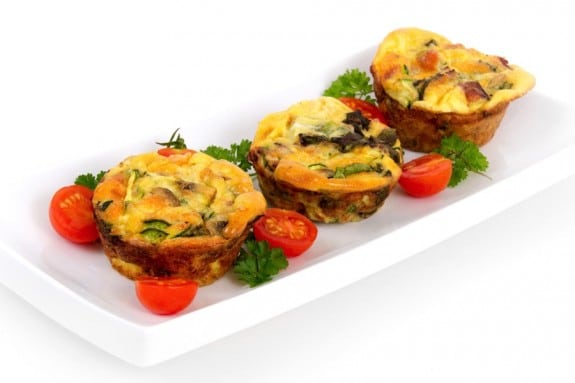 The muffin tin has more to offer than your standard blueberry muffin. Did you know you can make a delicious omelet "muffin" with practically no effort? Crack an egg into each greased muffin cup and top with spinach, cheese, bacon, or whatever your child likes. Bake at 350 degrees for about 15 minutes and voila! You have a healthy, protein-packed entrée that's too good to be just for breakfast.
---
[ad]