Tonight is the ghoulist night of the year.  But in all the excitement it is easy for kids to get hurt. It is always better to be safe than sorry so we have put together this list of Safety Tips for the big night.
Stay safe and have fun tonight everyone.  We can't wait to see the photos of your little ones dressed to impress!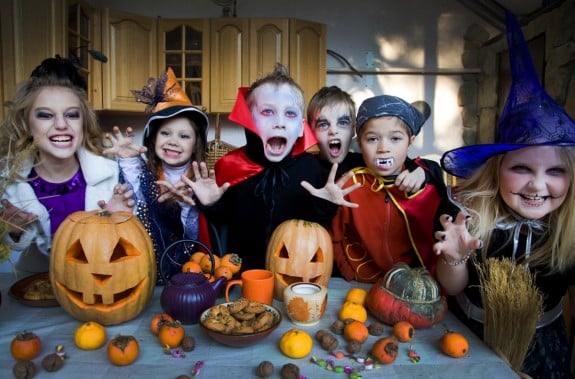 1. Opt for makeup over masks for better visibility.
2.  Consider adding reflective tape or a glow stick to your child's costume so that they can be easily spotted.
3. Make sure your child has a costume that fits so they don't trip over loose ends or excess fabric.

4.  Save only factory-wrapped treats.
5.  Walk on sidewalks whenever possible, or on the far edge of the road facing traffic to stay safe.
6.  Trick or Treat in groups and stay together to ensure no one gets lost or left behind.
7.  Parents should accompany kids under age 12 on their rounds.
8.  Only visit houses that are well lit.  Make sure kids know they are never to go inside a stranger's house to get candy.
9.  Keep costume props like swords, sticks or other sharp objects at home.
and….
Don't forget your manners! Thank you goes a long way.
---
[ad]