Stylist and designer Rachel Zoe was spotted over the weekend with husband Roger meeting up with friends on Robertson in LA.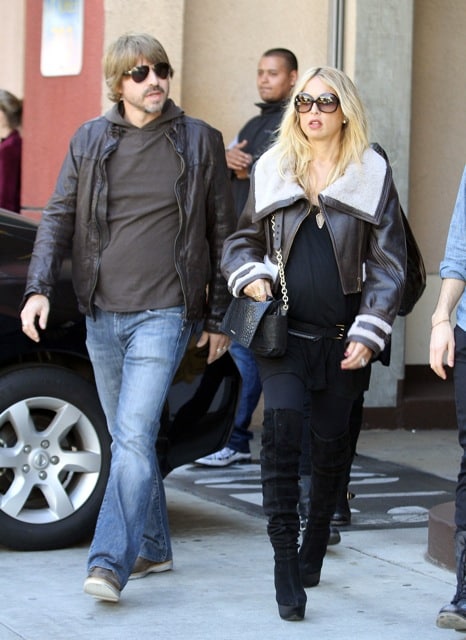 Not willing to give up her style, Rachel rocked a bomber jacket with tights and a pair of knee high suede stiletto boots!

The mom-to-be recently spoke to Elle.com about her little guy and what labels she hopes her will wear saying,
I've been plotting what he's going to wear for awhile. I don't want to push it on him, you know what I mean? I don't want him to resent me for it. But there's so much cute stuff—Burberry, Dior, All Saints… Oh, and Gucci now has a [baby] clothing line… I also love Baby Gap, J. Crew, and Stella McCartney. I haven't bought anything yet because I'm superstitious. A lot of people have been buying me gifts, but I'm not opening them!
---
Related Articles:
{FAME}
---
[ad]