A.J. and Rochelle McLean were spotted out at the Grove shopping center in LA on Monday with their daughter Ava headed to the Bunny Hut!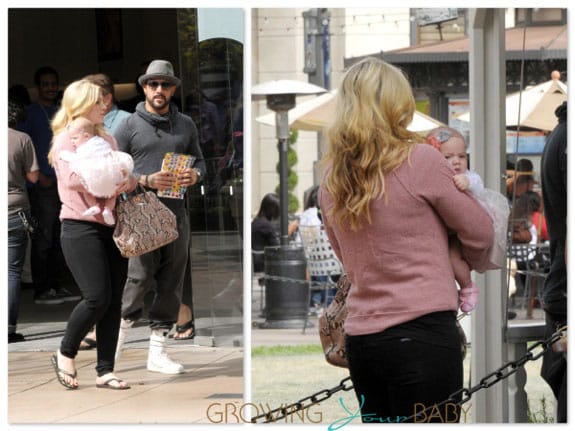 Ready for her first visit with the Easter Bunny, Ava was pretty in a pink polka-dotted dress and ballerina slippers. And she didn't cry at all when her mom sat her on the famous bunny's lap. What a great photo!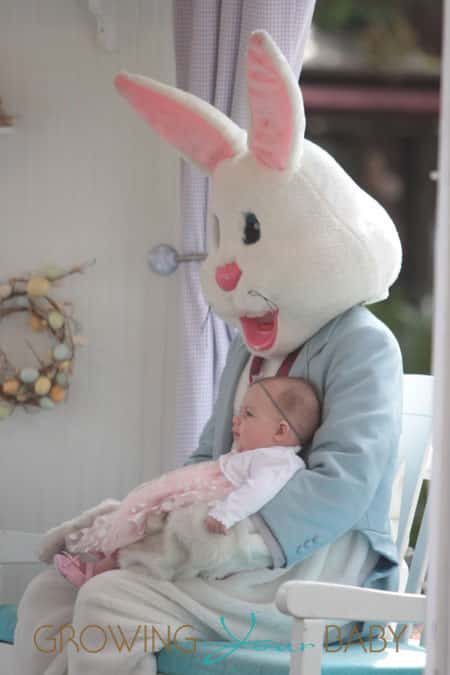 A.J's and his band, the Backstreet Boys, are the latest group to hit the net with a Harlem Shake video. For their version of the popular dance, which originated in Australia the group donned superhero costumes.
Together for 20 years, the group will host a fan event to celebrate on April 20th and will be given a star on the Hollywood Walk of Fame on April 22nd.
{PACIFIC COAST NEWS, WENN}
---