Mom-to-be Drew Barrymore was photographed leaving her pre-natal yoga class in Los Angeles, CA.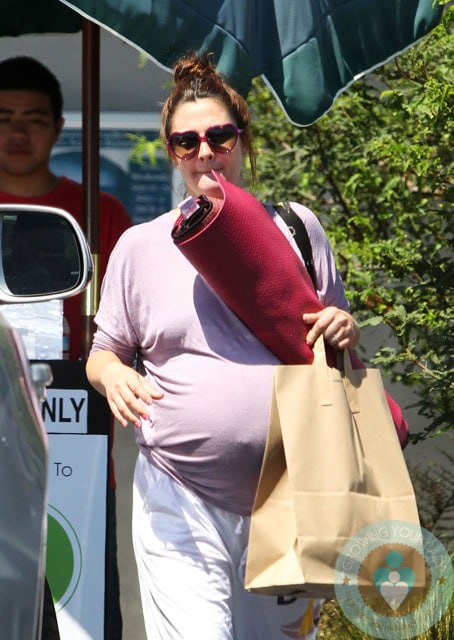 Due very soon the actress was comfy in a pair of white pants, a pink tee and a pair of cute heart sunglasses.  She juggled her mat, a paper bag and a woven bag as she made her way to her car.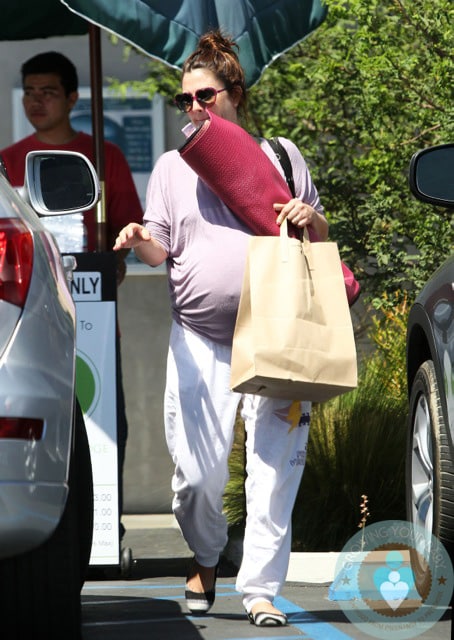 Like with many moms, this pregnancy has come with some cravings.   Drew recently admitted she has been wanting more carbohydrates, but says she doesn't feel like eating any 'fancy' food.
'I'm a carb queen. I'll always order macaroni and cheese, but I don't want it to be fancy. I want it to be as close to Kraft Services [on set catering] as it can possibly get!

'I love inventive food, but I want the classic dishes to taste like how I remember them. I get a little bummed out when there is too much fancy stuff going on and it doesn't resemble the original dish at all.'
The good news is that she is balancing her cravings with some time at the gym, which will hopefully help her after the baby arrives!
{FAME/FLYNET}
---
[ad]