Mom-to-be Kristen Bell sparkled in a Jenny Packham dress as she walked the red carpet at the 70th annual Golden Globe Awards on Sunday(Jan 13).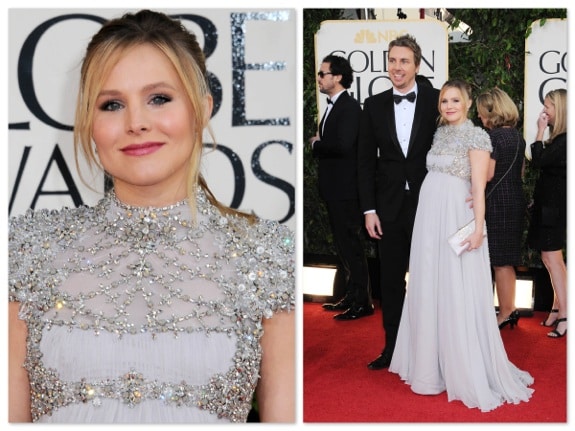 The actress, who expects her first child this Spring, was accompanied by her partner Dax Shepard.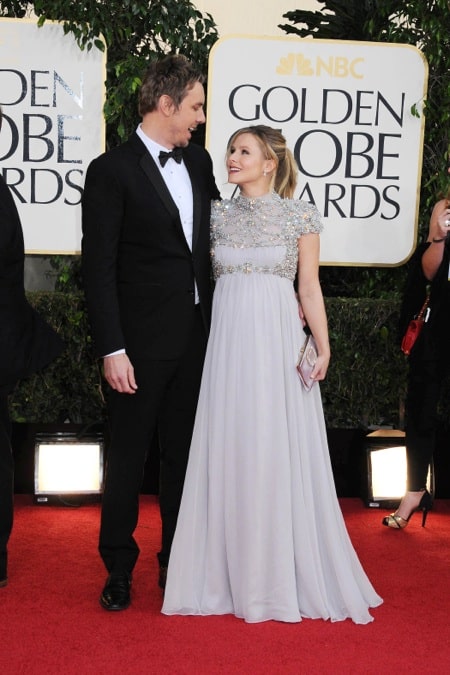 John Krasinski and Kristen presented the Best Supporting Actor in a TV series, miniseries or movie award to Ed Harris for "Game Change."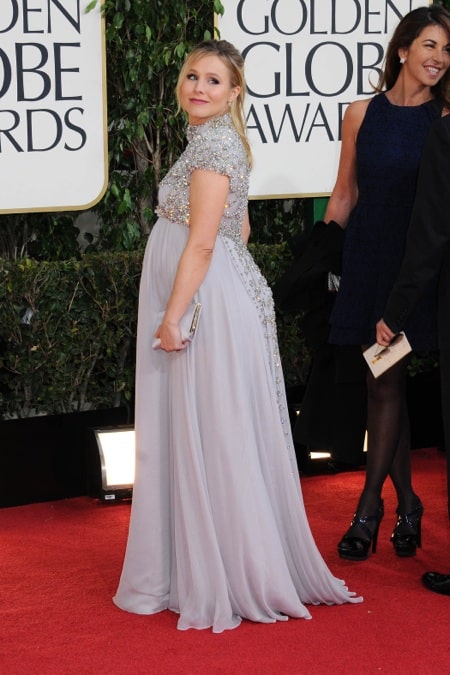 Sporting a tiny belly, the actress joked with Jay Leno on Friday night she feels like she is "400 pounds-months pregnant."
Kristen also revealed that she and Dax have been preparing for parenthood differently,
'I have done like "oh that looks cute for a bed sheet" and he has been feverishly searching the internet for a 96 Caprice station wagon with a LT1 Corvette motor because it's very important to him that our family car burns rubber.'
They are definitely going to be funny parents!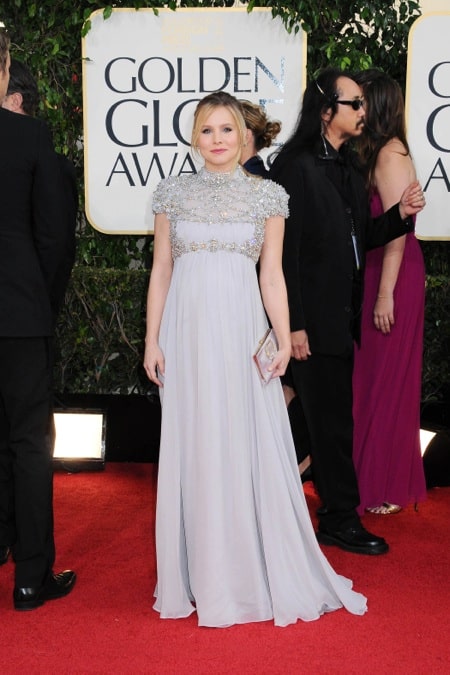 ---