So close! Ashlee Simpson looked ready to pop while out shopping in Los Angeles with her husband Evan Ross on Friday (July 17th, 2015).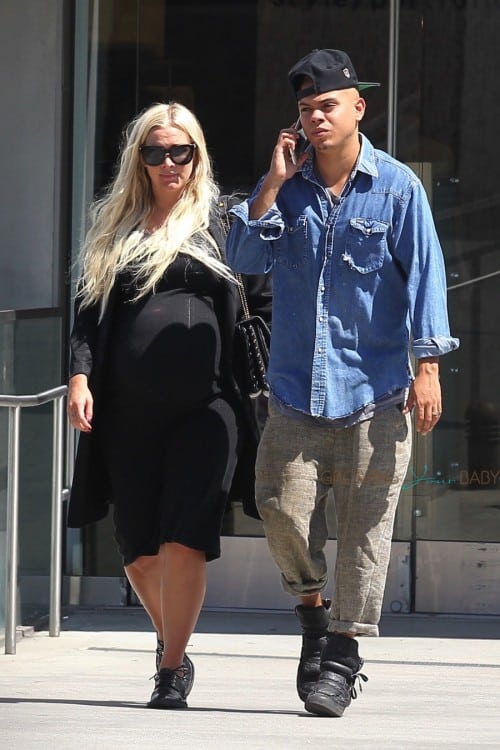 The singer's massive belly was on full display under a black dress, which she accessorized with a leather jacket and matching purse.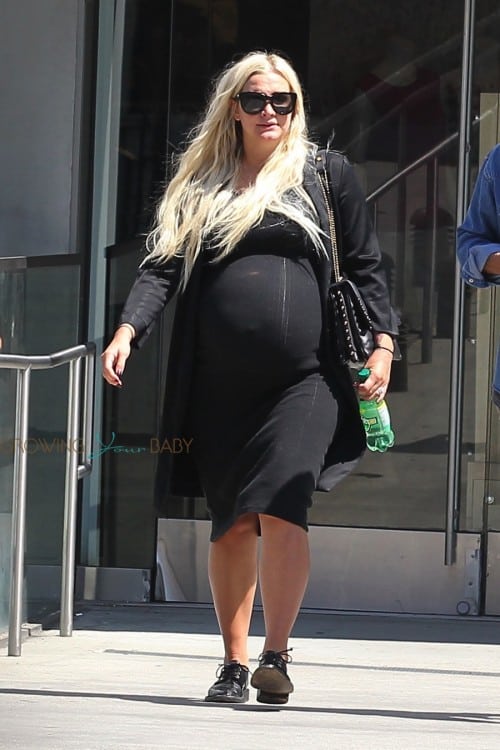 Now in her third trimester, Ashlee resembled her sister Jessica when she was carrying her second child Ace.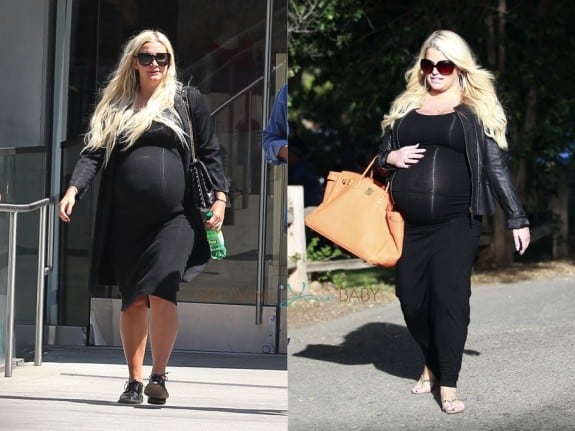 The couple, who were married in August 2015, expect their first child together – a girl, very soon.
During a recent interview, Evan revealed that he is looking forward to spoiling his baby girl.
"I feel like she's gonna come into this world spoiled regardless between my family, my wife's family… they can't help it," he explained.
They're also ready, he said, for the baby to arrive.
"The nursery is done. The house is done. We've been in that process. It's a fun process. We get to be creative."
{PACIFIC COAST NEWS}
---