Aaron Paul and his pregnant wife Lauren Parsekian (Paul) were photographed taking their daughter Story out to lunch near their home in Los Angeles on Tuesday, January 18th, 2022.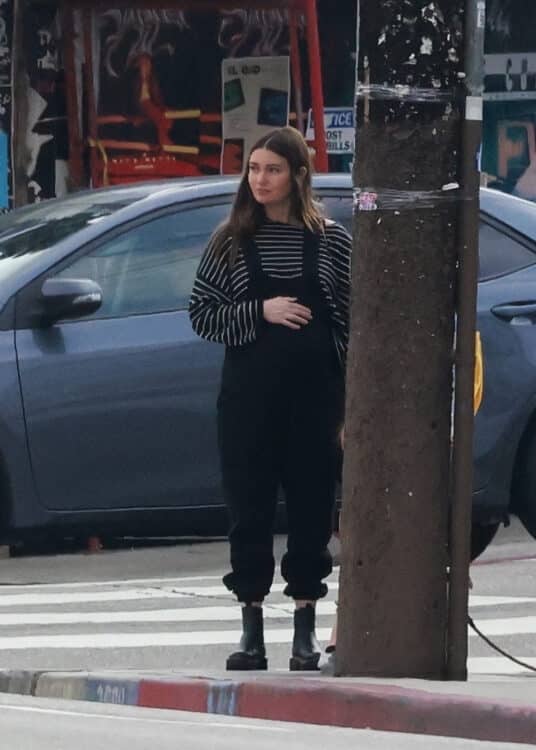 The mom-to-be was comfy in a striped long sleeve shirt, jersey overalls, and Doc Martens as she wrangled her little lady outside the restaurant.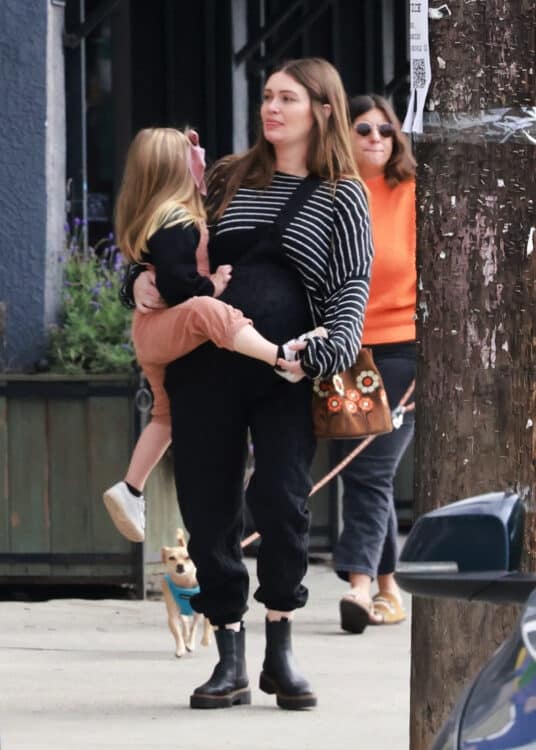 Later Story held her dad's hand as they made their way back to their vehicle.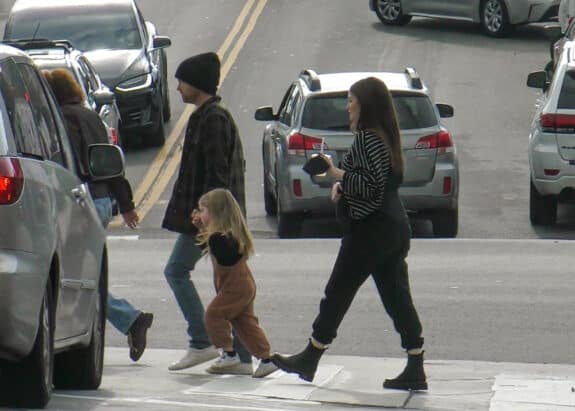 Due this Spring, Lauren was also spotted waiting for a friend to meet her for lunch in Loz Feliz last week.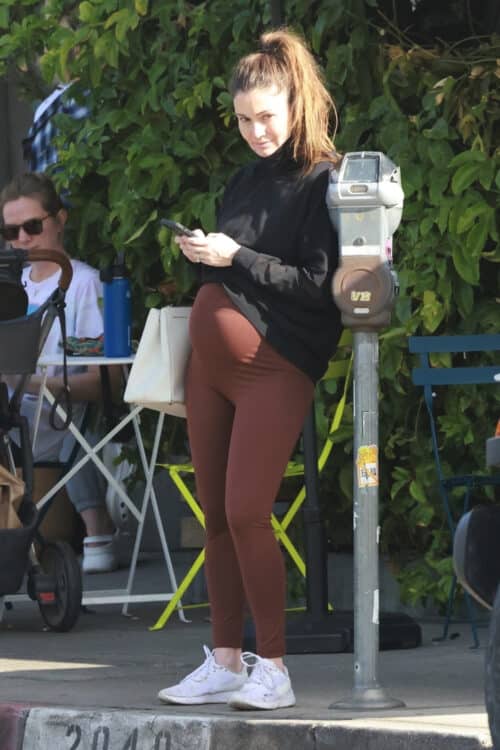 The new baby will be the second child for the couple who were married in 2013.
{BACKGRID}