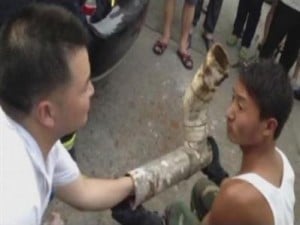 In a shocking, but miraculous rescue, a baby boy in China has been rescued from a sewage pipe. This latest case of child abandonment in the country has sparked anger all around the world.
Abandoning a child is a growing problem in China.  One of the reasons behind which is said to be the strict family planning rules. There is also the social stigma where greater importance is given to the birth of a male child and also cases where young mothers are caught unaware of their pregnancy.
On Saturday afternoon, in a residential building in Jinhua, Zhejiang province, a newborn baby boy was found stuck in the sewage pipe beneath the toilet commode. Residents alerted the fire department when they heard the sounds of the baby crying.
According to the reports, fire fighters had to remove the entire pipe and take it to the hospital where it was cut and the baby was removed from inside.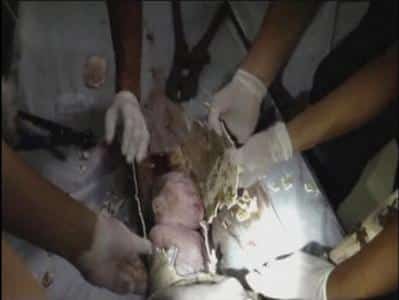 The infant is stable and police are now searching for his parents.
Locals have released their outrage through the Chinese twitter like social media site called Sina Weibo saying the parents need to be severely punished.
"The parents who did this have hearts even filthier than that sewage pipe," wrote one user.
---
[ad]