The mother of an abandoned newborn came forward this week, claiming she thought leaving her baby girl in a church bathroom was the right thing to do.
The baby was only a few days old when she was found Tuesday in the bathroom of a church down the street from the police station. Police in Lackawanna County say the priority was caring for the infant, and then locating the mother.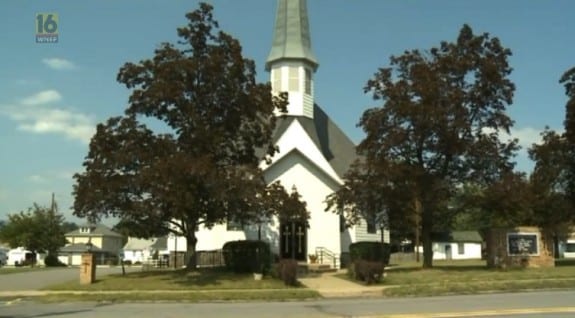 "The last several days have been very interesting, obviously. The immediate concern was the child's well-being and those needs were met. And then our next concern was identifying the mother and ensuring that she was OK," said Moosic Police Officer John Chilleri.
After the baby's story spread, the mother went to the Moosic Police Department and identified herself, telling officers she delivered the baby at home last week. Police have not released the woman's name, only revealing she is an adult who resides in Lackawanna County.
Police then sent the woman to the hospital for treatment rather than questioning her.
"It's an open investigation, but one thing is that she thought she was doing the right thing taking it to a place that there would be somebody to provide better care for her," Chilleri said.
Residents of Moosic are speculating as to why the baby was abandoned in the first place.
"It's good that she was identified, but there are other ways around leaving a baby in a church. I wouldn't do it personally. There's other ways besides leaving them, even at a safe haven, like adoption," said Amber Scarnato.
Police say this incident reflects a misunderstanding of the state's Safe Haven law, which says babies can be left with no questions asked at a police station or a hospital.
The mother of the newborn remains in the hospital, and has not been questioned. Police say they have not begun to think about filing criminal charges in this case.
---
[ad]