The designers at Joovy have been VERY busy. New for 2011 they will be expanding many of their lines and adding some new ones!
New for the company will be the addition of a line of tricycles and balance bikes. Designed to be fashionable, yet practical, the toddler tricycle(green/blue) will have the ability to unlock the pedals so that mom or dad can push & steer their little one from a push bar.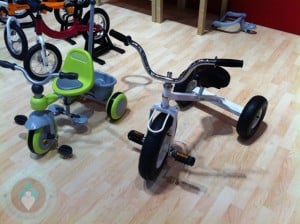 Joovy's balance bike collection called bicycoo will come in 3 styles; a smaller one for the beginner and 2 bigger ones for pre-schoolers.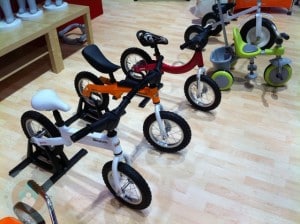 Also for little riders – Joovy showed an stylin collection of battery operated cars.
Additionally, the room2 playpen will soon be available for dolls!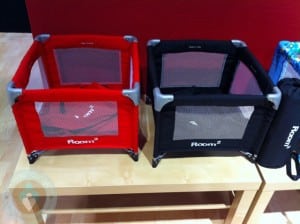 For gear, Joovy has a double version of their new scooter stroller, a traditional playard, another square playpen that has pinched corners to give it a unique look and a play tent complete with a springy mat and tunnel to crawl out through! They will also be introducing 2 new infant carrier frame strollers – single and double.
As an expansion to their feeding line, the gear company showed a really nice full-size highchair.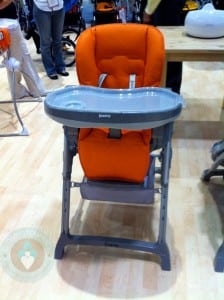 In true Joovy fashion all of their new products will come in the same bright, exciting colors that the company is known for.
Related Articles:
---
[ad]