When Nuna debuted in North America last year they took the gear world by storm with their modern, practical collection, which included the leaf, a baby powered 'rocker'; the pepp, a lightweight stroller; the sena(and mini version), a portable playpen, and the zazz, a highchair.
This year they will expand that collection to include two new strollers and an infant car seat.
The pipa was designed for babies 4 – 28lbs. It features a 5-point multiposition harness and a great canopy, which has peekaboo window, and full seat sunshade called the dream drap for added protection on sunny or windy days.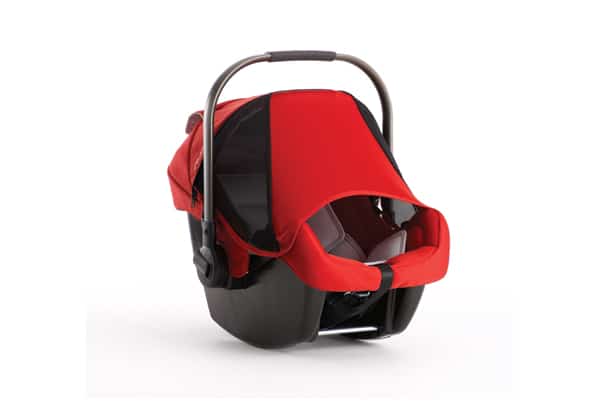 The pipa can be installed using the iso-fix base or in a pinch by routing the car's seatbelt through the back of the seat using the European belt installation.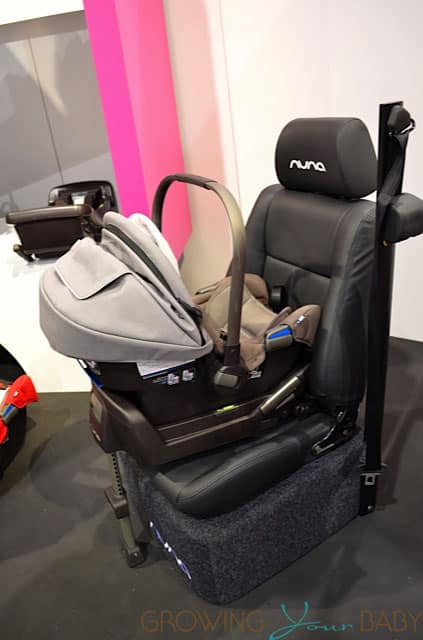 The base has quite a few safety features built-in including a stabilizing leg that keeps the seats in pace during a forward impact, reducing forward movement by up to 90%.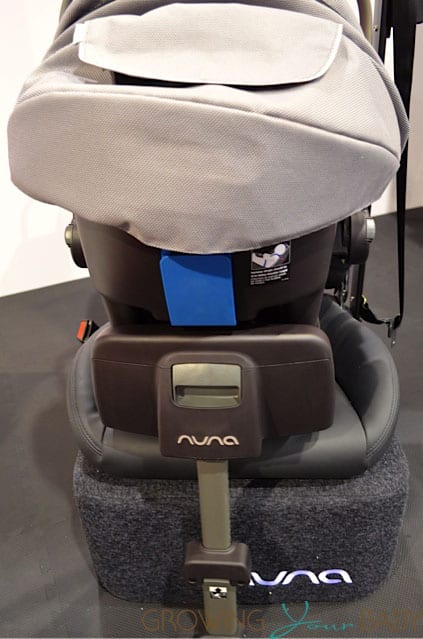 It can be connected to your vehicle using the rigid latch connectors that jut out from the back of the base. In addition, it has red/green indicators to let parents know if they have installed the seat correctly or not. Works with Nuna and Maxi-Cosi® adapters.
New for Spring, Nuna's Ivvi Luxx stroller($900) is designed to be used from birth in 4 strolling modes; with an infant seat, bassinet, forward facing and rear facing.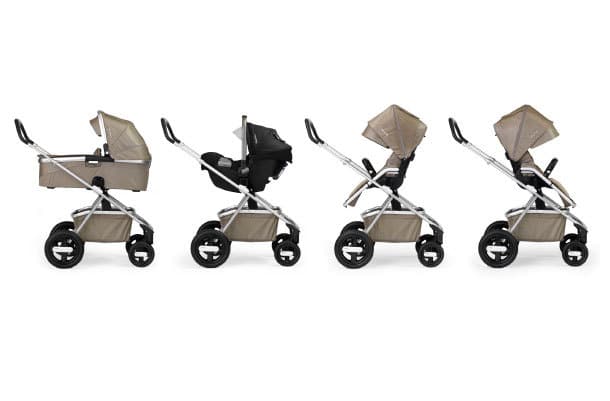 As the name suggests, the luxx is Nuna's premium stroller, with EVO tires, aluminum framing and accents.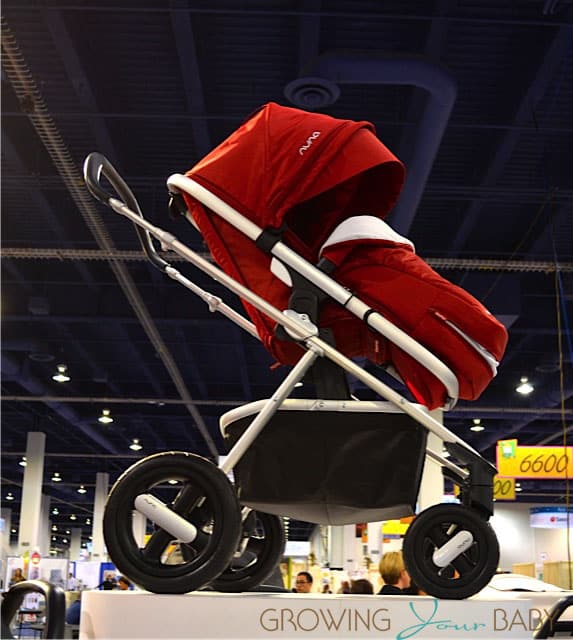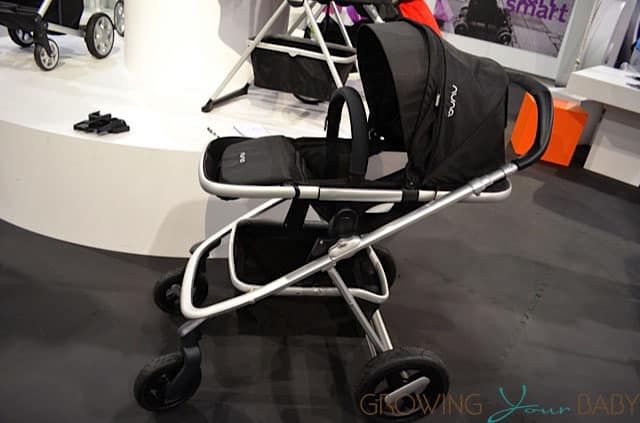 The toddler seat folds flat (180 degrees) for a sleeping newborn but can be adjusted to 5 different seating positions for kids of all ages.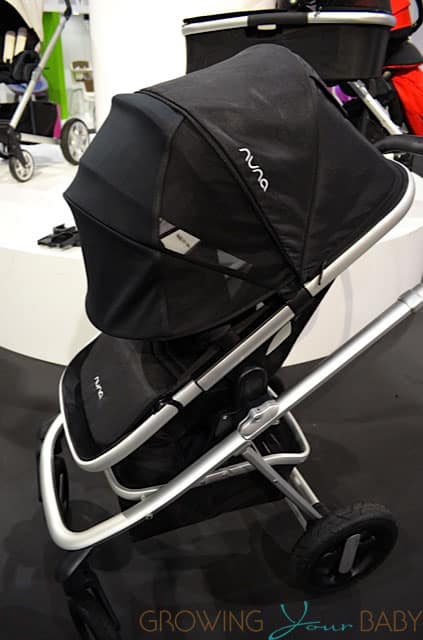 As you can see from the image above the canopy is massive and so is the shopping basket!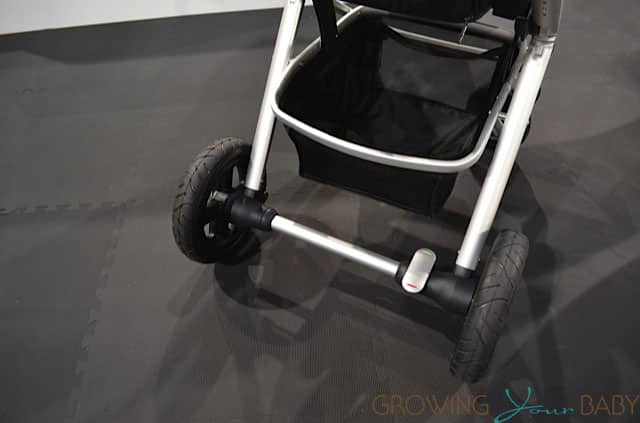 Nuna will also be introducing the Mixx stroller this coming year. It is a little smaller than the Ivvi Luxx but has many features that new parents will love.  Priced at $599, the mixx has a reversible seat, is infant seat compatible and will accept the bassinet. The canopy has a zip extension that reveals a mesh strip to increase ventilation.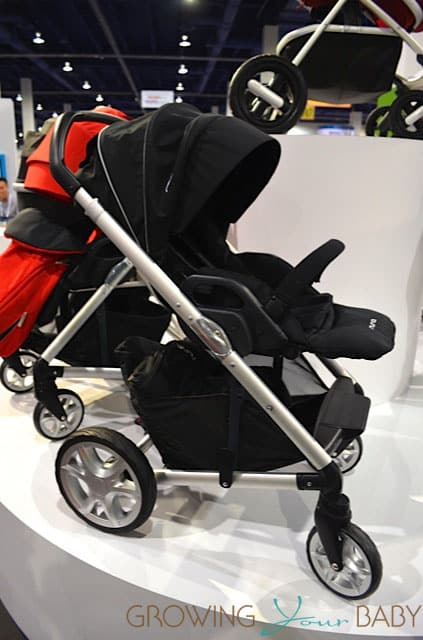 The mixx will be offered in a variety of colors including ivory, purple, red and black.
Also look for Nuna's popular leaf chair to come in some new colors.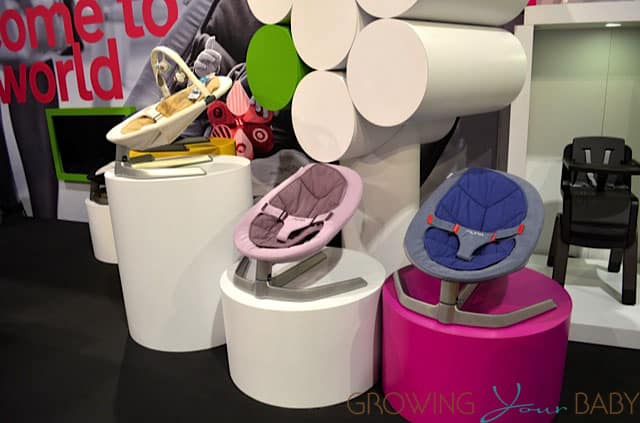 Below is some fashion combinations parents can created by adding the different seat pads to the pepp stroller.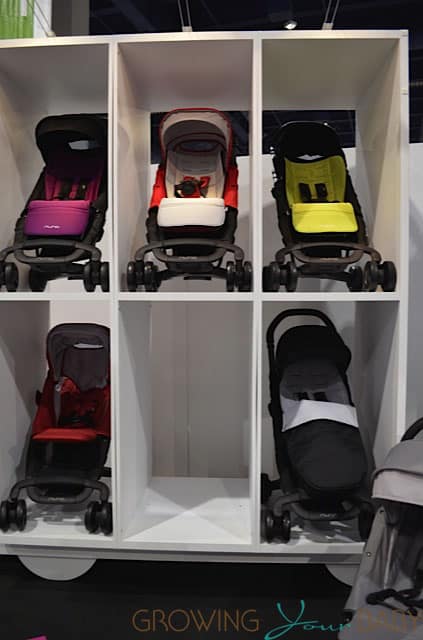 ---
---
[ad]