It is going to be a big year for Peg Perego.  They have a lot of new products in the pipeline that I think parents are going to love. Plus, they have also refreshed some of their popular gear to reflect some of the trends that are happening in the market.
This week we had the chance to preview everything that will be coming out in 2014 and are excited to show you the new collection!
First, the Italian company is expanding their Book collection to included the Book Pop-Up.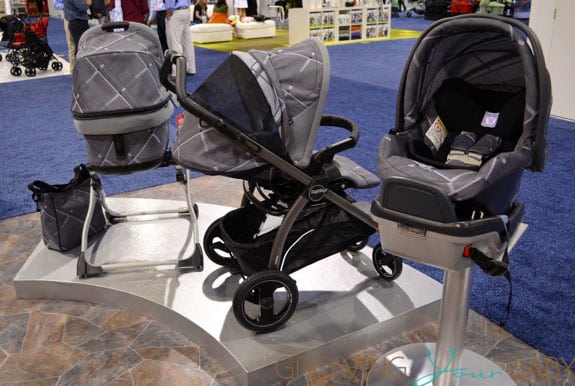 Available in 8 different fabric choices, the Book Pop-Up is a complete travel system that can also be used with a bassinet.  Just like the Book Plus, the Pop-Up has a reversible seat, a lightweight aluminum frame, 150 degrees recline for infants and a very easy fold.  What I like about this collection is its gorgeous fabrics.  Peg Perego has combined two soft jersey fabrics to create some of the most beautiful combinations on the market.  The 'cream' is absolutely incredible, as is the Taiana, a special collection that is exclusively made for Peg Perego by Taiana, a historic weaving Mill in the Lake Como Region(above).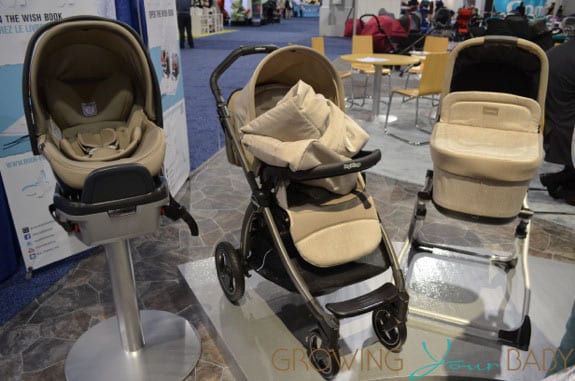 Beautiful right?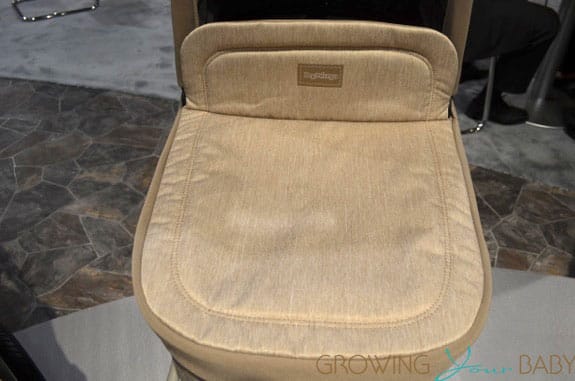 The bassinet is what gives the stroller its name as it can be collapsed to sit flat when not in use, but 'pops' up when you need a comfortable place for your baby to sleep! It has a convenient carry handle, large canopy and a vented area at the back to give your baby some fresh air on a warm day.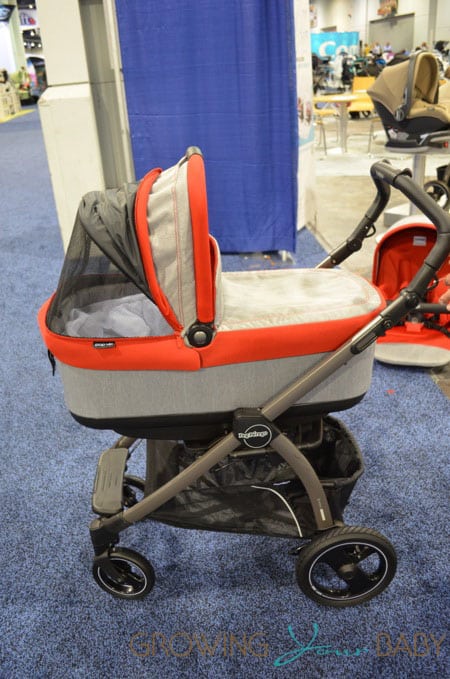 At home the Bassinet can be used with a stand for an additional sleeping space for your baby.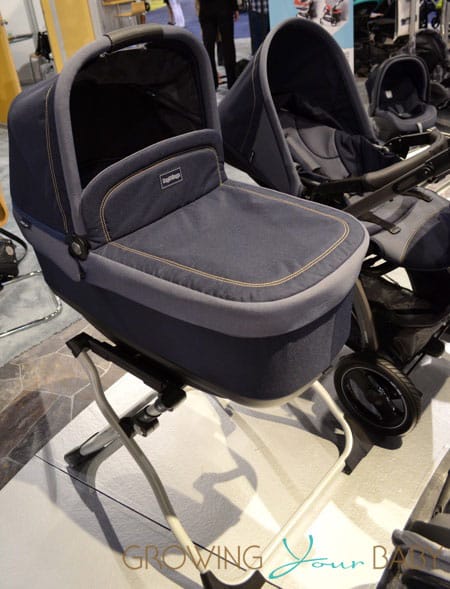 New for 2014 the Pliko mini will come in some cute new styles, including Ghiro, a special edition that has a white and black painted frame.  Also look for 'house', a design that features a sunny scene with palm trees and houses.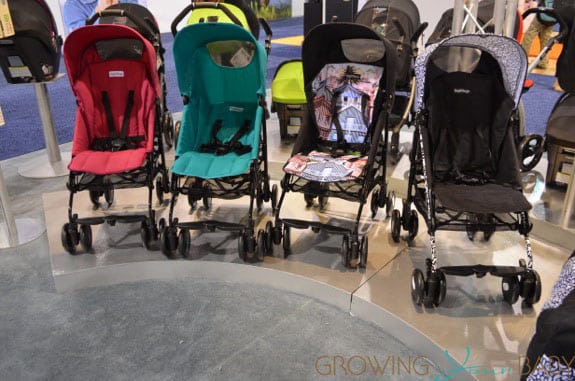 Modern parents will love that Peg Perego's popular Tatamia highchair will be available in Licorice, an all black style.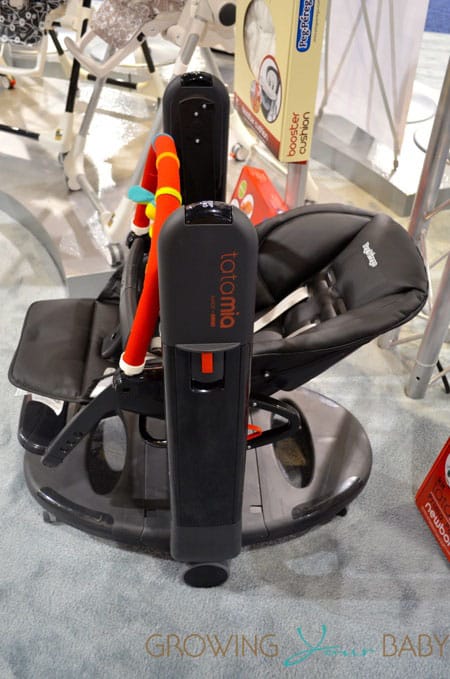 One of the biggest changes in the new collection is that Peg's popular infant seat is now called the Primo Viaggio 4.35.  Designed for infants 4lbs to 35lbs,  this seat is also 2.5 lbs lighter than that 30/30!  And just like with the pop-up collection, the 4.35 is accented with a beautiful jersey fresco.  Plus, an energy absorbing EPS lined shell enhances protection and is perforated to guarantee maximum air circulation.  In addition, the shoulder harness easily adjusts to 6 positions with no re-threading required.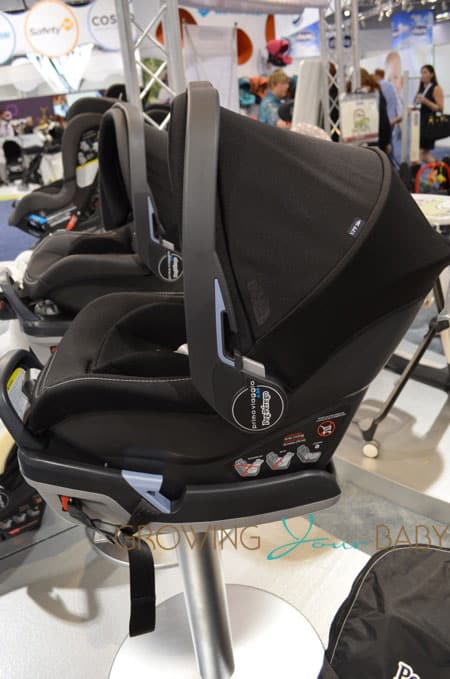 Parents in urban areas will like that the seat features the European style belt routing, which ensures that your baby will be locked in safely if you are travelling by taxi without the base.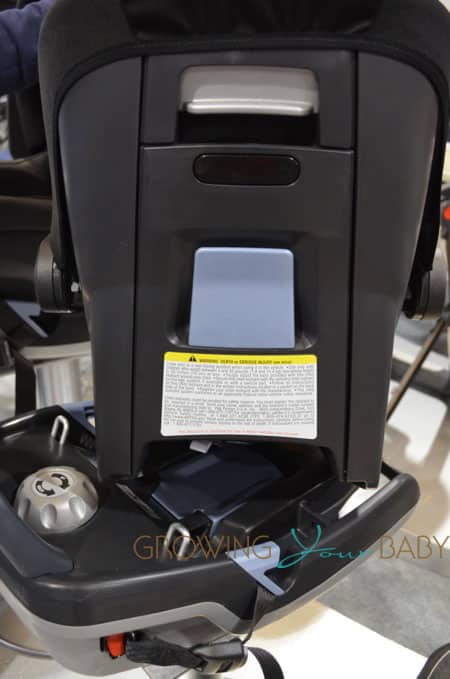 The Primo Viaggio 4.35 will come in 11 soft fabric choices, 3 Taiana collection fabrics, the limited edition alcantara collection and two prima classes leatherette colors(below).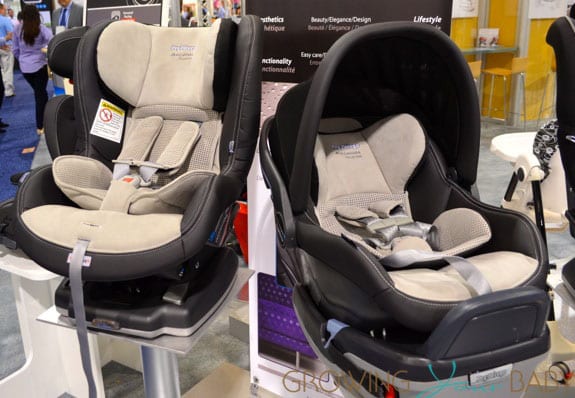 Also on display was a new lightweight stroller called the Booklet.  Just a prototype, it was only shown in a couple colors, but we liked the fresh colors that it was shown in as well as the fact that it is infant seat compatible.  The additional bronzed sun visor is also a nice feature, as is the good sized shopping basket.
New for 2014 Peg Perego has also swapped out the bulky seats on the Duette with the sleek ones that will be offered on the Book Pop-Up.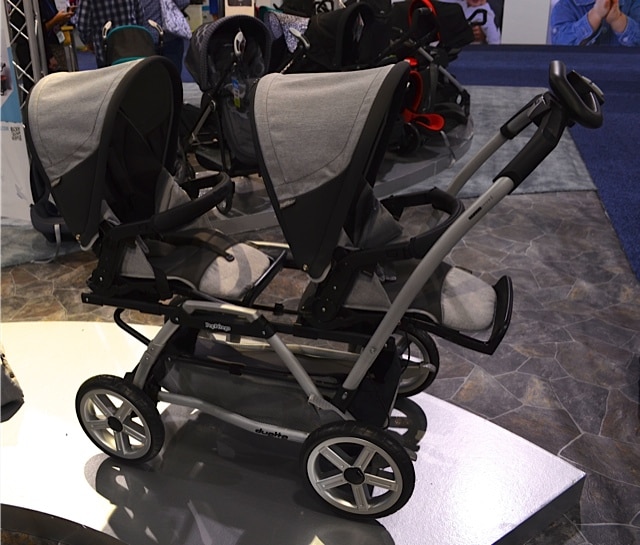 This doesn't get them off the hook in the double department.  The definitely need to take a look at that category and introduce something that will compete with the modern strollers on the market.
---
[ad]