Adam Sandler and wife Jackie were spotted enjoying a family day with their girls Sadie and Sunny in LA on Sunday.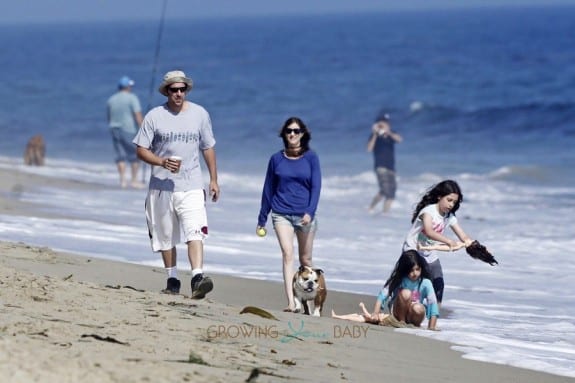 The couple took turns throwing a tennis ball for their Bulldog Babu, while the girls played with their dolls in the ocean.
Currently in between projects, Adam will start to film The Do Over in Savannah Georgia in July.
The Do Over is the second movie to be produced as part of Adam's 4 movie Netflix deal. It will follow two troubled guys who decide to fake their own deaths so they can start over with new identities but quickly find out the identities they steal are worse than then their real lives.
Jackie is often cast in Adam's projects so the trip to Georgia will likely be a family affair!
{PACIFIC COAST NEWS}
---
[ad]