When deciding what to snuggle our newborn in, we had some set criteria. It had to be natural, it had to be well-made, and it had to be comfortable!  When I was introduced to Aden + Anais with their fabulous swaddling cloths and crib sheets I knew it was exactly what we were looking for!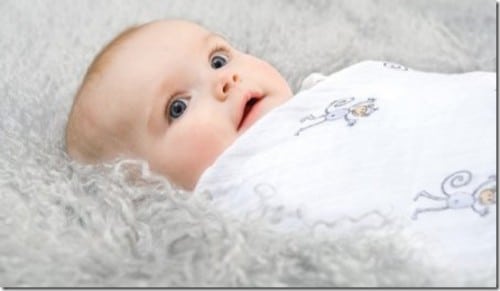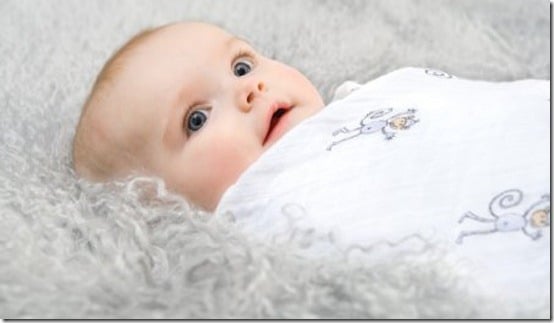 There are few things as useful with a new baby as a large, muslin swaddling blanket. Apart from the obvious use of swaddling, in the past 3 months we have used ours as a sun cover for the carseat, to temporarily shield against wind, and drizzle as we dash in and out, to mop up some wayward spit-up, as a nursing cover-up, as a lightweight blanket for naps, as a blanket on grass and my older daughter has found a dozen additional uses in play. It is safe to say that these swaddles are very well used in our house!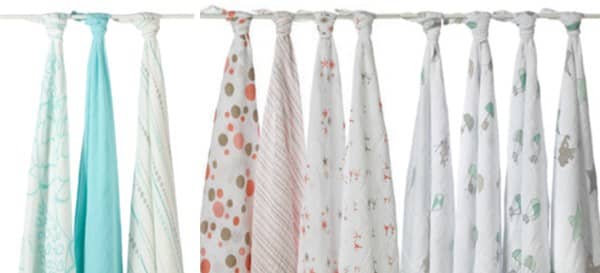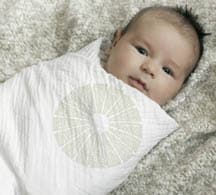 The swaddles are made of a 100% cotton with an airy weave, resulting in snuggly, breathable swaddle for your little one. Swaddling cloths are also available in organic cotton as well as double thickness cotton for those chilly fall, winter and early spring nights. Not only is the cotton muslin wonderful, but Aden +Anais have produced their swaddling cloths in a variety of super cute prints! Ours was the "up, up and away" print…seriously, elephants hanging onto balloons? Super sweet!
New to Aden + Anais are their 100% cotton muslin crib sheets that we also eagerly tried out. As with the swaddling cloths, the crib sheet washed beautifully and resulted in a lovely, soft, breathable layer on which to put our little babe to sleep on.
I highly recommend Aden + Anais products! It's no wonder that Aden + Anais are so popular with moms and celebrities alike!