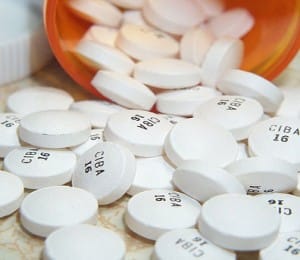 Parents all over the United States are having increasing difficulty filling legitimate prescriptions for their children
There are shortages of the ADHD medications Ritalin, Adderall and their generic equivalents. Quotas are set on these drugs by the Drug Enforcement Administration to limit the amount of medication manufactured in a year. Quantities are kept limited to reduce the likelihood that they will be abused by individuals who do not have ADHD.
The trouble is, the quotas are set based on demand from the previous year. As more and more children receive diagnosis, the demand is ramping up sharply, leaving many patients combing the countryside for a pharmacy that will at least partially fill their prescription.
A recent study indicates that as many as 1 in 10 American children is being diagnosed with ADHD, an increase of more than 2 percent over a decade ago, according to researchers from the Centers for Disease Control and Prevention.
Experts believe this increase is the result of better diagnosis, as opposed to an actual increase in the numbers of children affected.
But, the DEA is not keeping pace with demand by raising their quotas adequately.
For their part, the DEA says that supply of these medications is adequate and that any imbalance in supply is the fault of the manufacturers.
The companies responsible for manufacturing the drugs are left to decide how to allocate their quotas between the high priced name brand drug and the low priced, low profit generic equivalent. They tend to ensure that there is adequate supply of the name brand, leaving shortfalls in the supply of generics.
Another issue that arises from a shortfall in one drug is the tendency for physicians to then change prescriptions to an alternate, then creating an unanticipated demand and a new shortage.
The fact is, medications work differently for different people and switching medication isn't always a viable or reasonable option. Many people cannot afford to pick up the difference in price between the generic and the name brand either. One ADHD patient, Sheryl Greenfield, told the New York Times that her co-pay went from $10 to $200 when she made the switch to name brand Adderall XR. That is a steep and unaffordable difference for many people.
Hopefully the demand for change will reach the ears of both the DEA and the pharmaceutical companies soon and these shortfalls can be rectified. – Jen R, Staff Writer
Related Articles:
---
[ad]