New Zealand Stroller company Adventure Buggy takes a unique approach to strolling with multiples. They just stack them on top of each other!
The Everest Single or Twin Buggy has a beefy design that was created for ease of maneuverability while providing maximum comfort to your young children.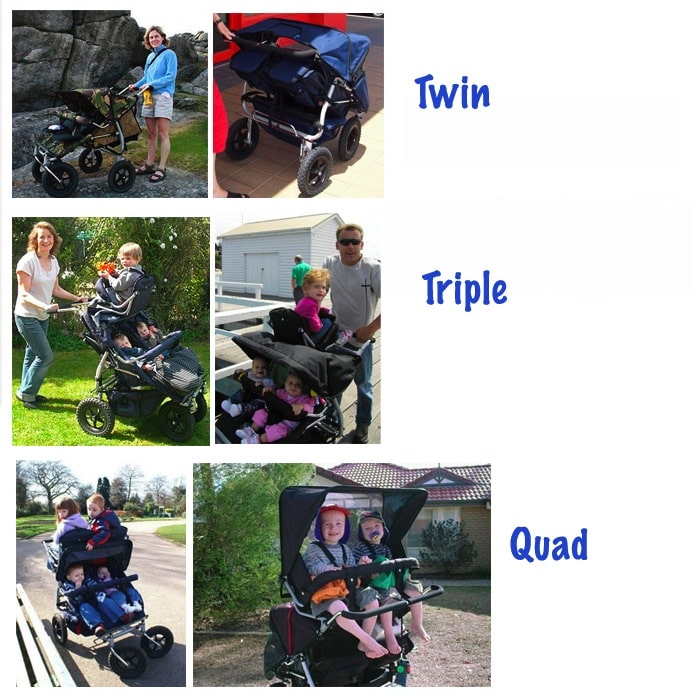 Each stroller comes equipped with all-terrain wheels, a 5-point harness, shopping storage, a bumper bar, a tether strap, sun mesh, a rain cover and leg warmer.
I love that an extra seat or two can be stacked on top if you have more children. I've never seen anything like it before!
---