Napkin Man is an original series that was created to help kids work through common social fears.  Set in a pre-school, the 12 minute commercial-free show features Yannick Bisson as Mr. Anthony. The class teacher, he writes and illustrates stories featuring Napkin Man, an animated superhero that helps the kids with their anxieties by showing them some easy solutions.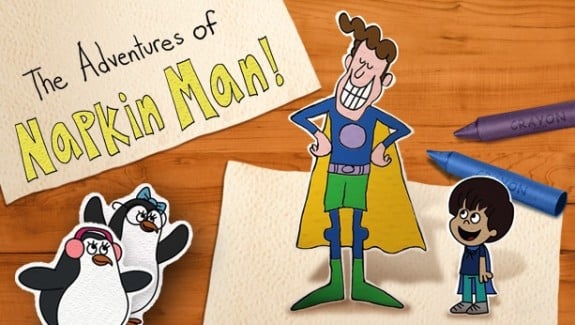 I watched a few of the episodes with my kids and many of the issues that the kids on the show come up against are familiar to us.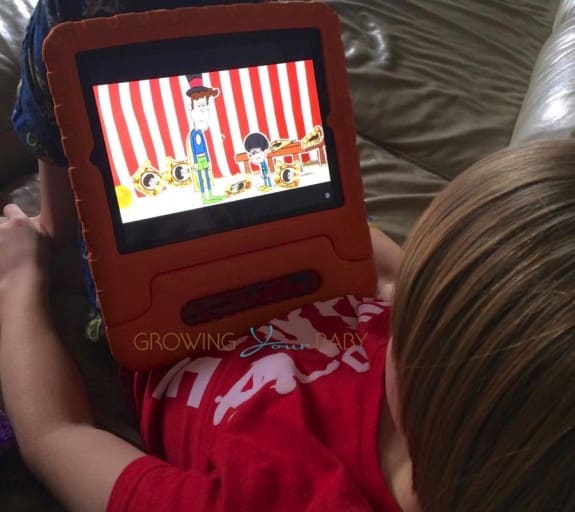 In 'Fun for One' one of the kids in the class feels lift out when everyone else has someone to play with but him.  This is something that happens to my boys on a regular basis so I was interested to see what solutions the show would offer.  Napkin Man shows them that there are lots of ways they can play on their own, and then at the end all of the friends see how much fun he is having and ask to join in.
The show also deals with losing a pet in Bye Bye Boogaloo.  As parents we all know that this can be a traumatic time for a child – especially if they were close to the animal.  It can also be hard to explain.  Napkin Man asks the kids to celebrate the things they liked about their lost pet.  This really is a tough subject, but the show keeps it simple for kids and offers them a couple quick ways to feel better.
In the Bad Hair Day episode, one of the kids gets a bad haircut and he's embarrassed to show the rest of the class.  This is a tough one for people of all ages, but it's also important for kids to see that other kids have insecurities too!
Everyday our kids see the people around them in a good and bad moods, but it's important for them to understand how to empathize with them when they're feeling down.  The show tackles this theme in Get Well Soon.
Intermittently throughout the episode, there are also interactive games that kids can play. Designed for kids of all developmental levels, a voice reads out the prompts to ensure that kids who aren't able to read yet can play the game as well.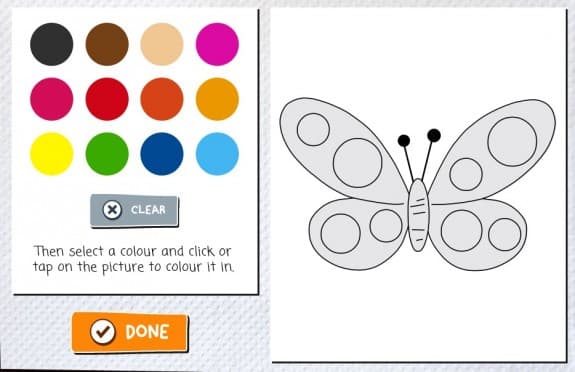 There is currently 23 episodes of Napkin Man that kids can watch and interact with.  To check them out visit CBC's Website!
Giveaway!
We are giving away one (1) $100 Visa gift card to one lucky reader!
To Enter please comment below and tell us your favorite Napkin Man Episode:
Rules:
Readers may enter across many blogs, but may only win from one participating blog
Entrants must be residents of Canada, including Quebec
The winner can expect their prize in approximately 4-6 weeks
"Disclosure: I am part of the Adventures of Napkin Man Online Influencer Campaign and I receive special perks as part of my affiliation with this group. The opinions on this blog are my own."
---
[ad]