It's all about girls this Fall at Aeromax. Our favorite dress up company has added 6 new costumes to their already extensive line of dress up gear for kids of all ages.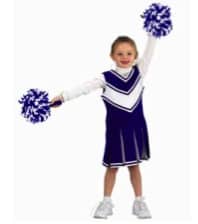 Aeromax, understands that the look is as important as the feel and the fit. That's why they've whipped up six fresh outfits just for little girls. Parents will appreciate the sturdy structure of the fabric, the stitching and other details that make these costumes stand up to plenty of wash and wear.
My son is very fond of his Aeromax costume. When he got it last year, he wore it for 4 days straight. We love that their costumes were not created for one-time use, but as an outfit that can be used for pretend play everyday.
Here are a few styles from the Fall line up:
Jr. Pirate Girl
Jr. Poodle Dress
Jr. Garden Fairy
Jr. Bee
Priced between $25 – $38.
---