For the first time in more than a century an Irish family has welcomed a baby girl!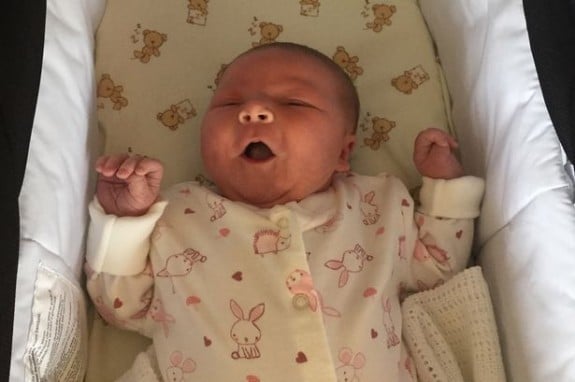 Baby Saoirse Grace May arrived on August 6th to parents Laurence and Leanne May.
Proud papa Laurence the Mirror,  "We didn't know it was going to be a girl, it was a surprise."
"There's great excitement, everyone was delighted. We had great celebrations. It's terrific because we've gone so long without a girl in the family. I'm an only child and my father is an only child so I don't have any nieces or nephews."
The Mays were surprised, however, to learn that it had been more than 117 years since a baby girl had been born into the family.
"I checked the census records from 1901 and the last girl to be born in the family was 1898 when my grand aunt Anne was born."
"Anne would have been Saoirse's great grand aunt."
Laurence wonders if the baby's arrival could signal a gender change for the family.
"It could be all girls from here on in you never know."
Adding,
"The main thing was that the baby was healthy so that's all we wanted one way or the other."
Congratulations to the couple!
---
[ad]