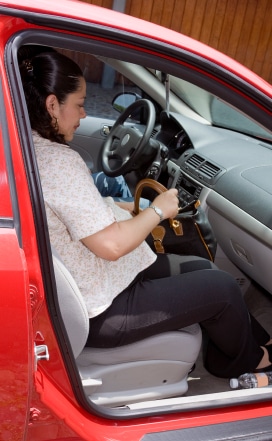 When it comes to saving lives, expectant moms can now breathe a sigh of relief after a new research has shown that air bags appear to be as safe for pregnant women as to any other occupant of a vehicle.
According to the University of Washington that collected data on 2,207 pregnant women involved in car accidents, pregnant occupants of motor vehicles with air bags were not at increased risk for pregnancy complications such as cesarean delivery, fetal distress and low birth weight.
The research team headed by Dr. Melissa A. Schiff, compared the outcome of accidents in cars with and without air bags and found that the mother or the fetus injuries were not increased due to the presence of an Air bag.
Care though is still needed as the researchers also found that accidents in cars with air bags had 70% more increase in preterm deliveries and three times more chances of fetal death as compared to those without air bags. But according to the research team, these findings were not very conclusive as the number of people researched on was fairly low.
'Air Bags are safe for most outcomes', but the best possible protection for commuting pregnant women, according to Dr. Schiff, is wearing a seat belt.
To stress on the importance of an air bag, in case of a mishap, Dr. Nathan S. Fox, a clinical assistant professor of obstetrics and gynecology at New York University School of Medicine, said that since an air bag could save life in a serious car crash, it would be more advisable to have one rather than avoiding it in fear of a complication.
He also added, "We can't know from a study like this if an air bag deployment may have a minor affect on pregnancy. Since we know that flying through a windshield is bad for both the mother and the baby, I would encourage people to have air bags."
Atula, Staff Writer
Related Articles:
---