Alec Baldwin and his pregnant wife Hilaria were photographed enjoying an evening stroll with their daughter Carmen on Thursday.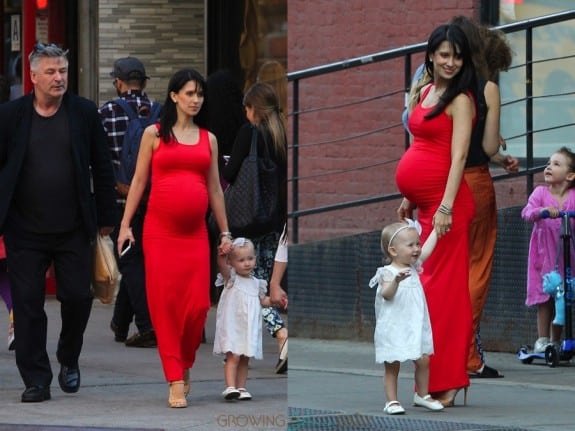 Hilaria showed off her growing belly in a red ruched dress as she made her way through the city with her family. Carmen was cute in a white dress, matching Mary Janes with a ribbon in her hair.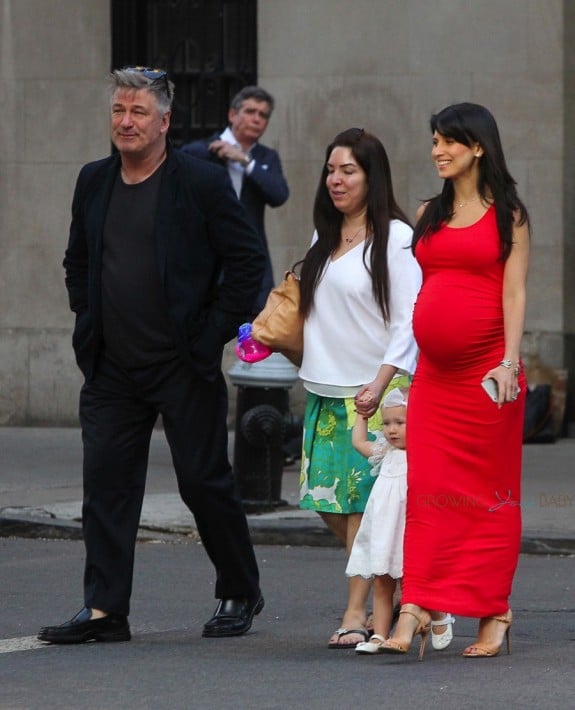 Due this Summer with a boy, Hilaria shared a some photos of the baby's new nursery earlier in the day.
On top of planning for the new baby the yoga instructor is writing a book. This week Rodale Books announced it has acquired the rights to Hilaria's book, which will focus on her philosophy and approach to wellness.
"Their commitment to empower people to live their best lives is in sync with my mission to provide readers with the tools and inspiration needed to create happiness, conjure up the courage for successful change, and feel incredible," she wrote in an Instagram post announcing the news. "The world has gotten to know me as the woman who likes to stand on her head in bizarre places, but now it's time to share my philosophy, what makes me tick, and hopefully change some lives in the process."
The book is scheduled to hit shelves in 2017.
{PACIFIC COAST NEWS}